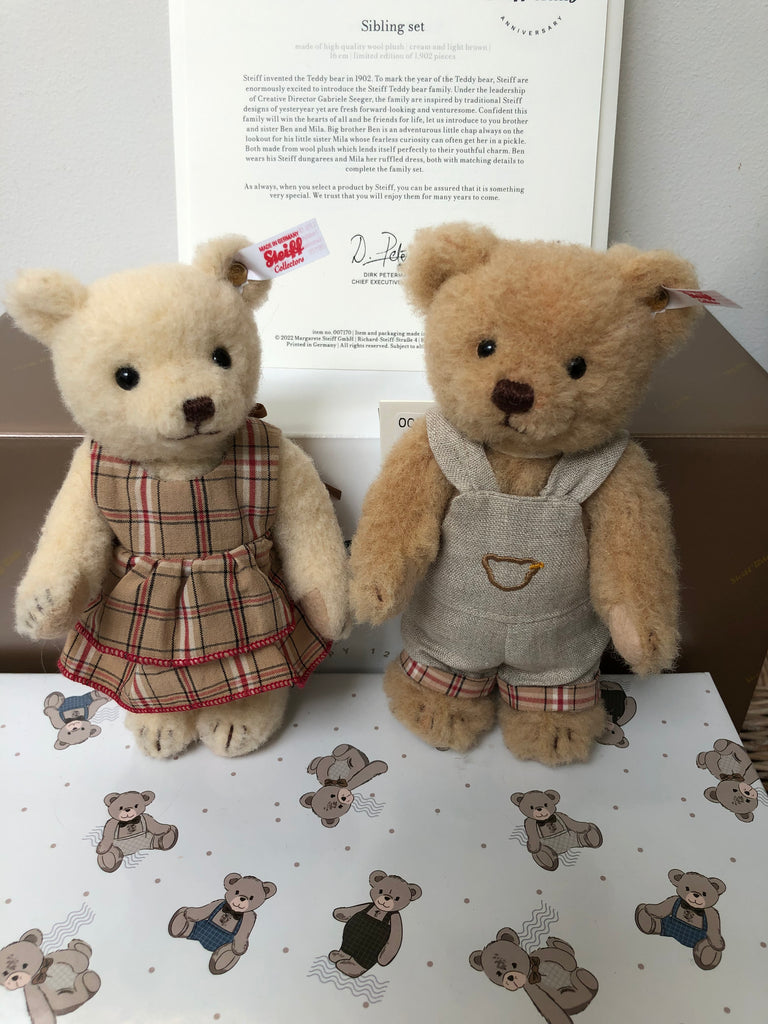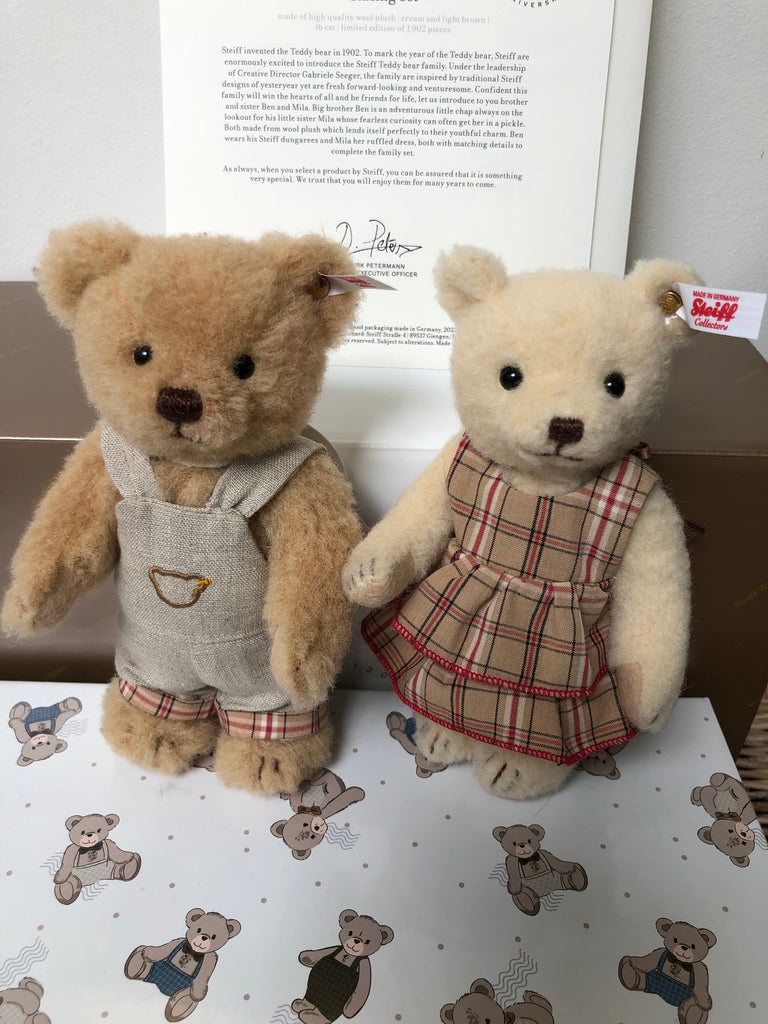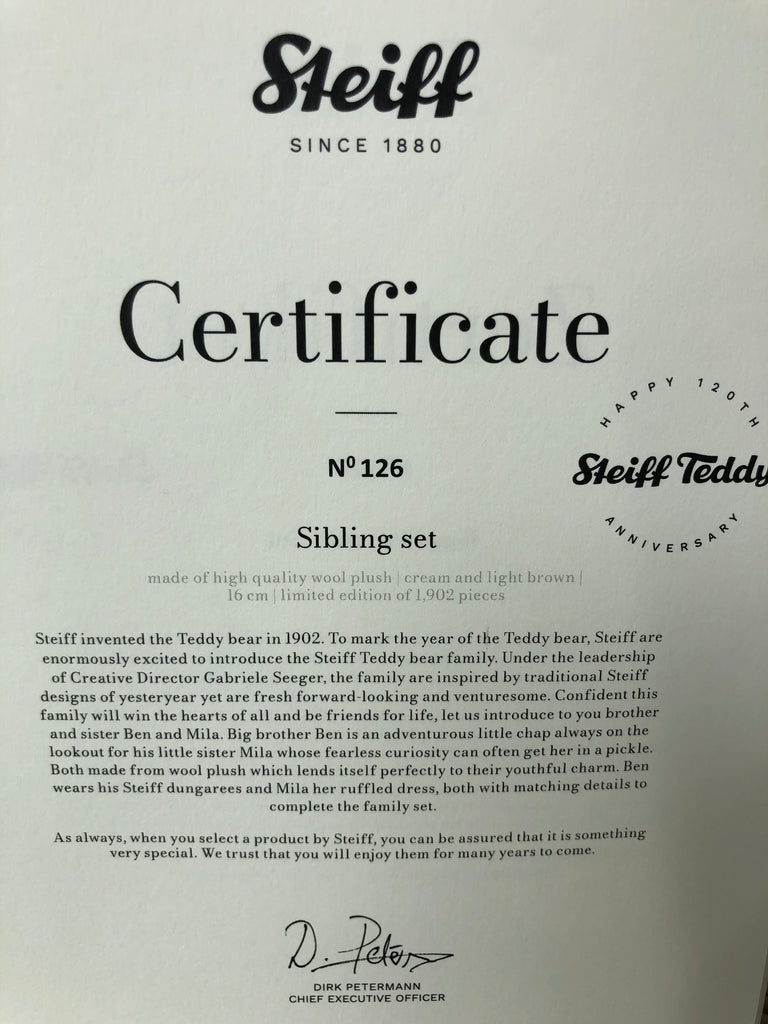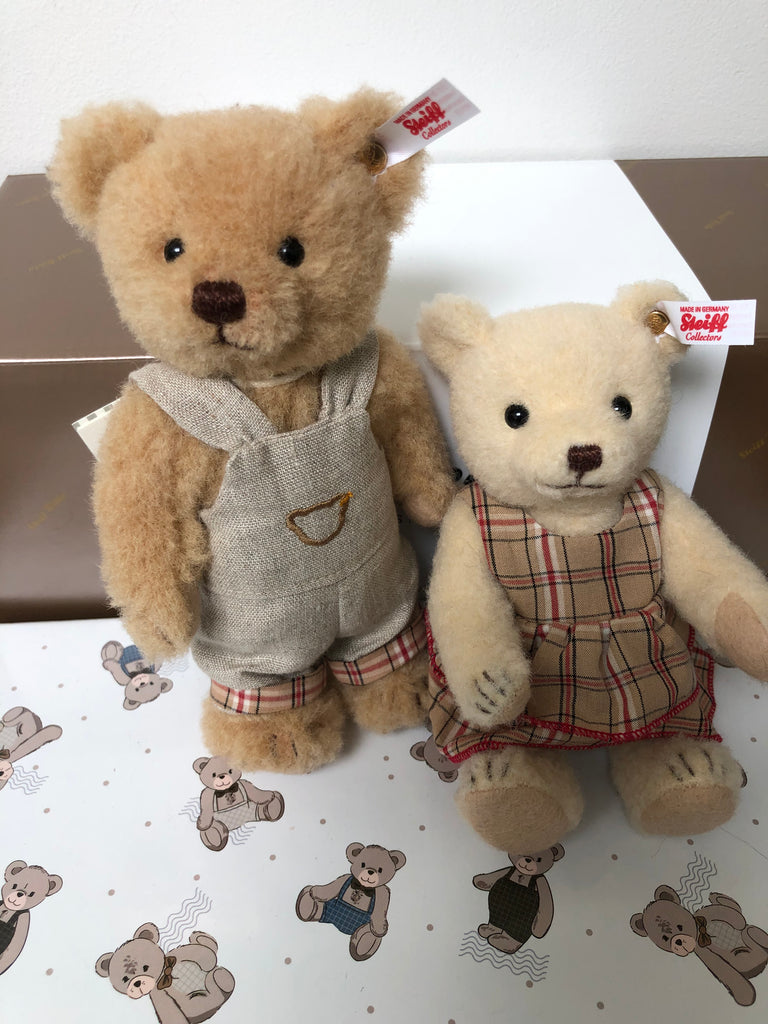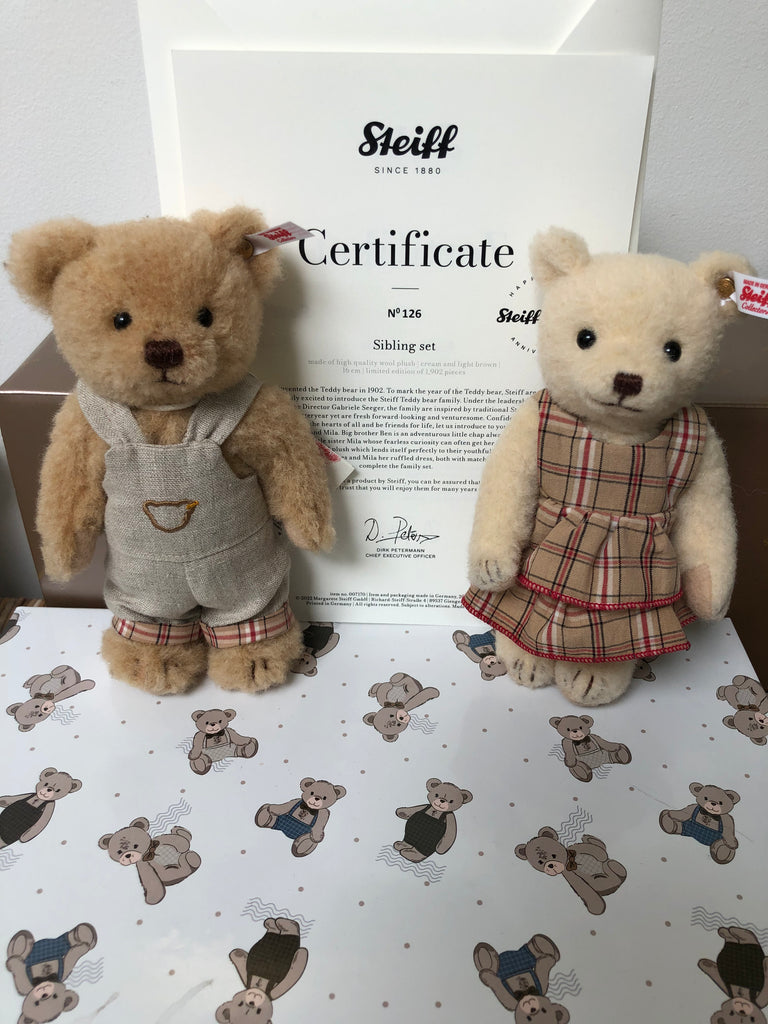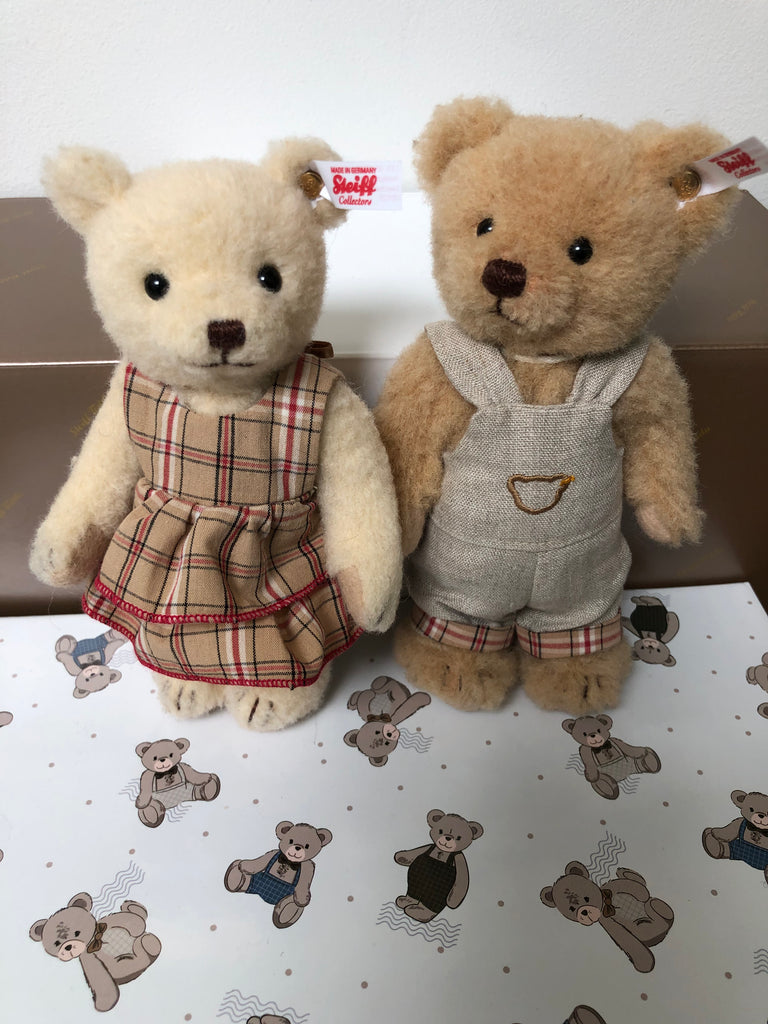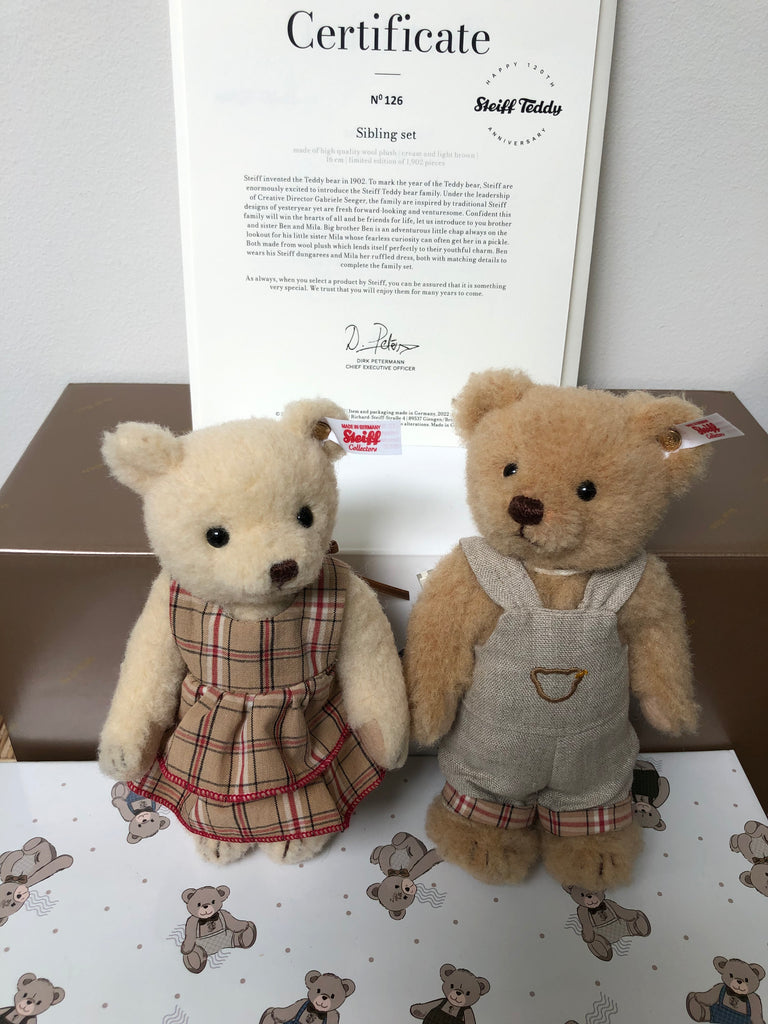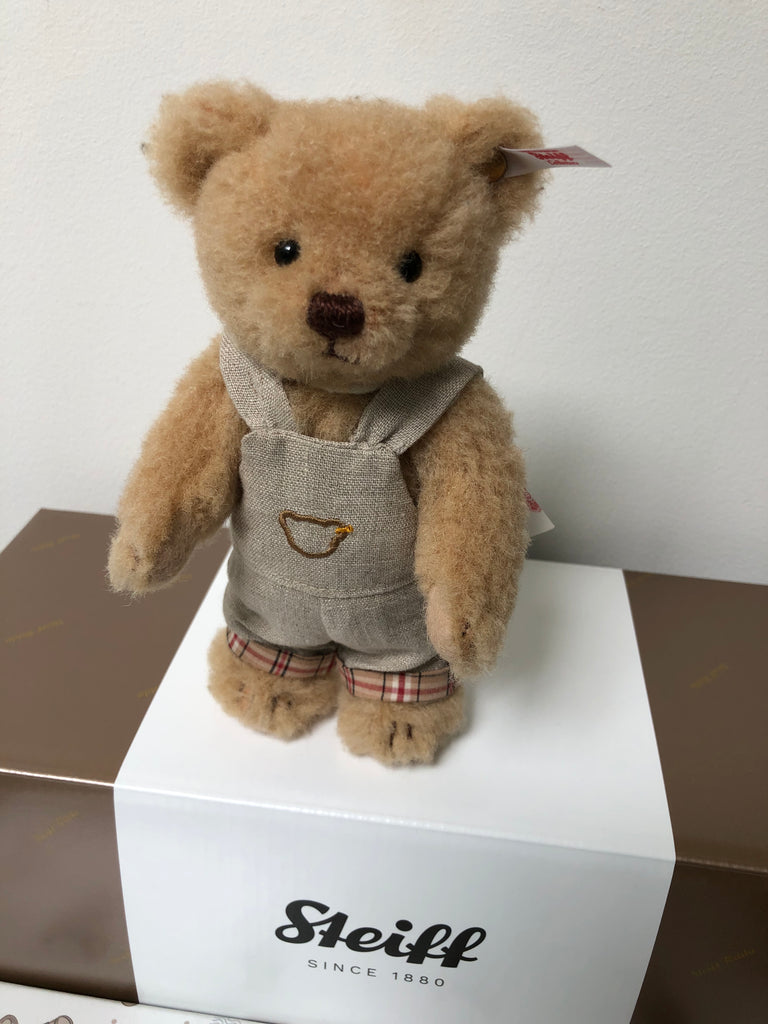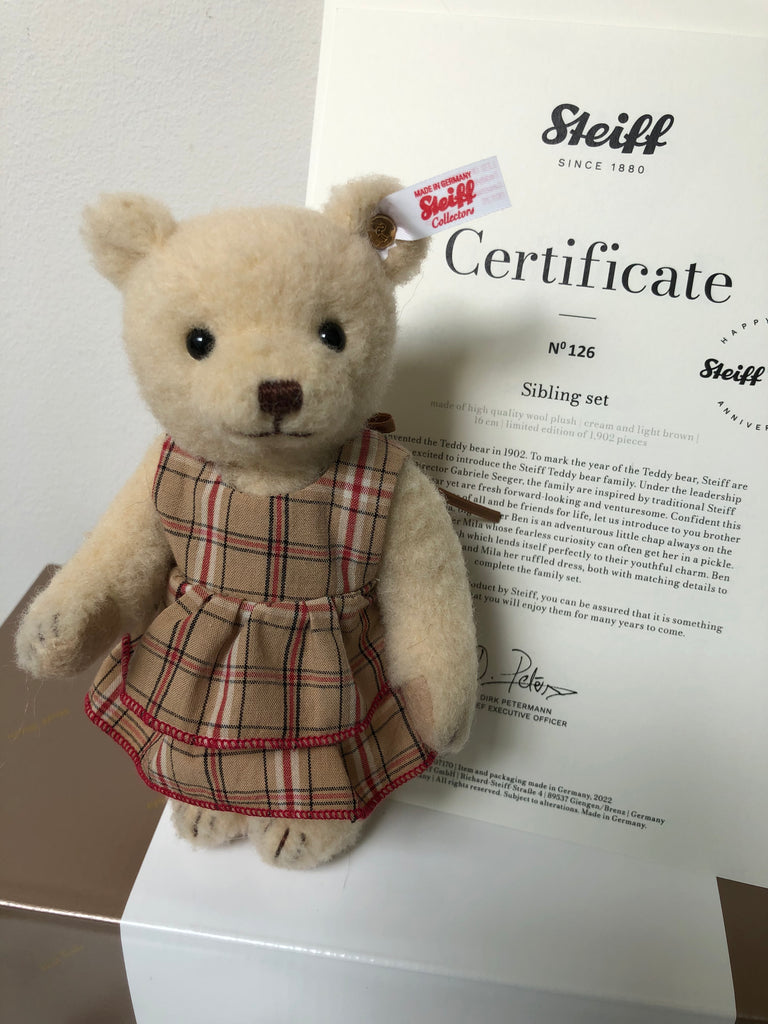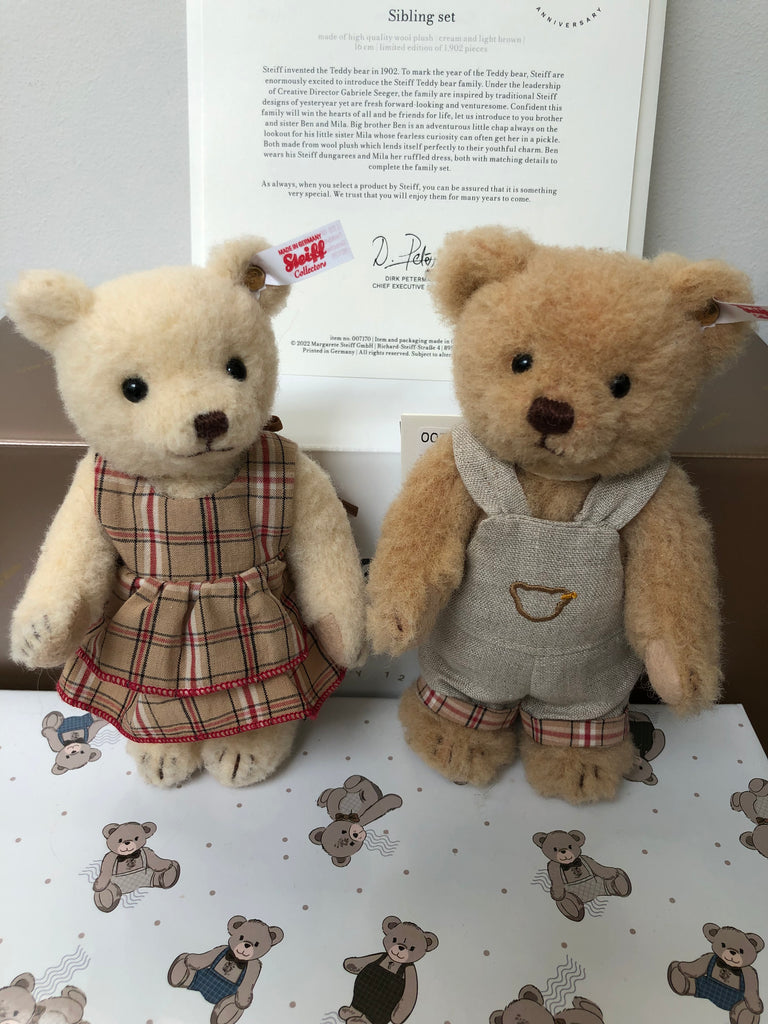 Siblings Set 2 piece Steiff Teddy Bear Family Collection No 126
By Steiff Classics & Collectors
Introducing Steiff's Limited Edition Sibling Bear Pair.
A Limited Edition of only 1902 pieces worldwide. 
Steiff invented the Teddy Bear in 1902. To mark the year of the Teddy Bear, Steiff are enormously excited to introduce the Steiff Limited Edition Teddy Bear Family. Inspired by traditional designs of yesteryear, this family is sure to win the hearts of all and become a friend for life.
Big brother Ben is an adventurous little chap always on the lookout for his little sister Mila whose fearless curiosity can often get her in a pickle.
Both little bears are made from wool plush which lends itself perfectly to their youthful charm. Ben wears his Steiff dungarees and Milla her ruffled dress, both with matching details to complete the family set. ( Mama and Papa Bear sold separately )
Both 16cm / Ben is 3 way jointed beige / Milli 5 - way jointed Vanilla / with hand stitched claws & gold plated "Elephant Button in the ear "
Intended for adult collectors only. 
---