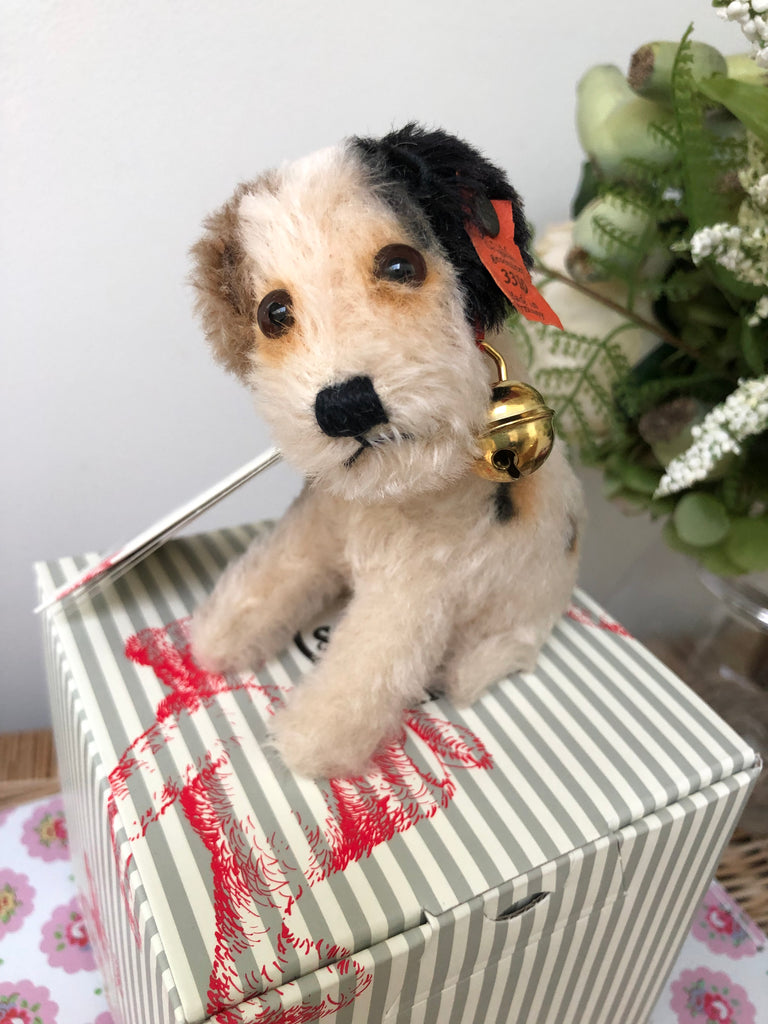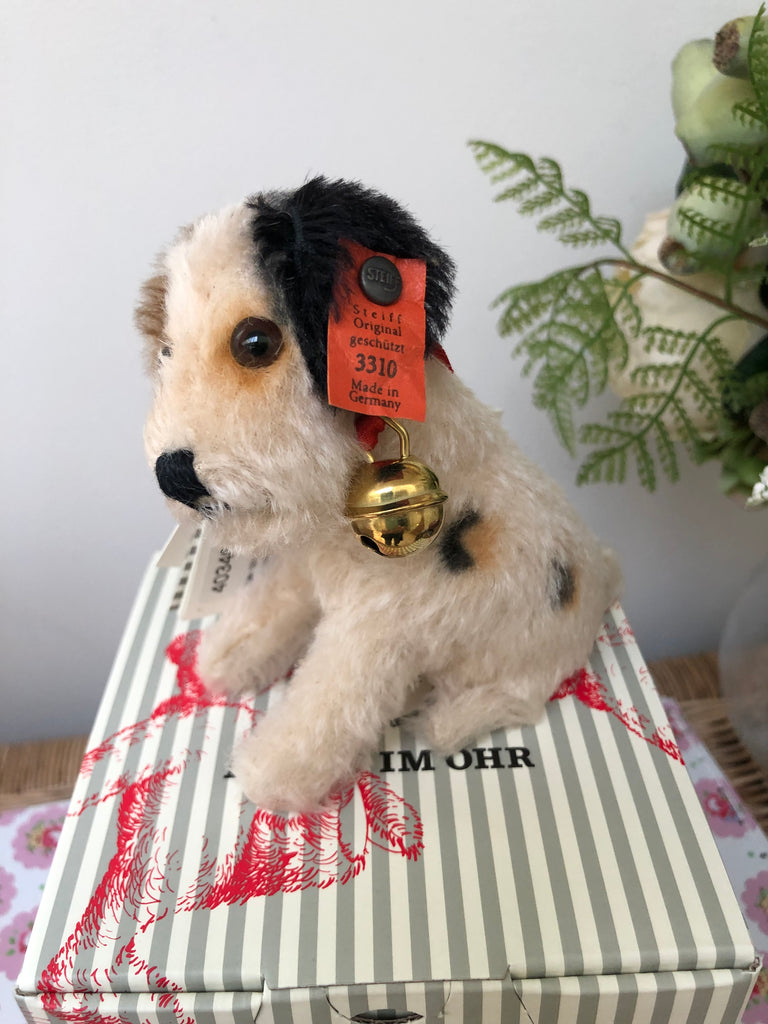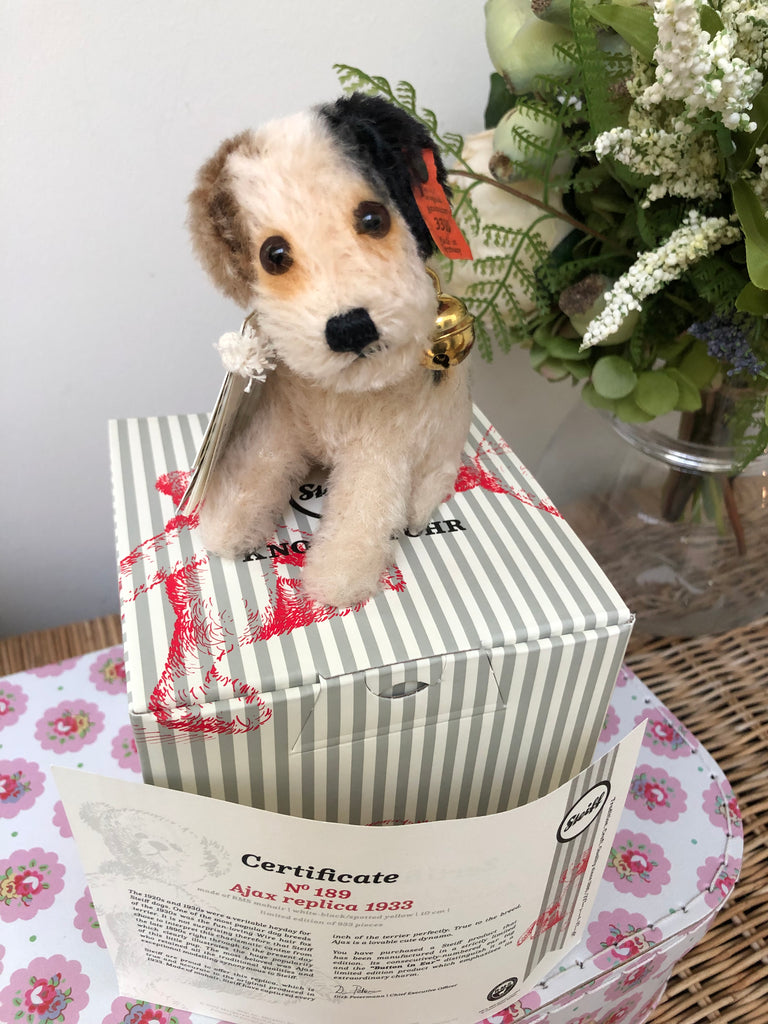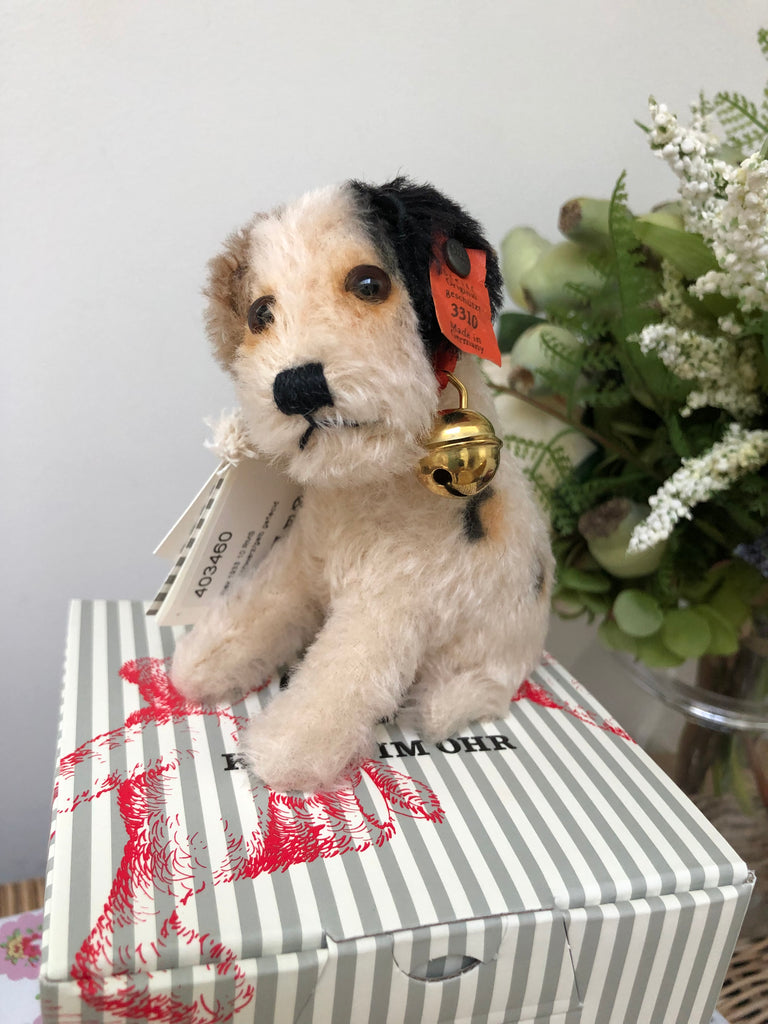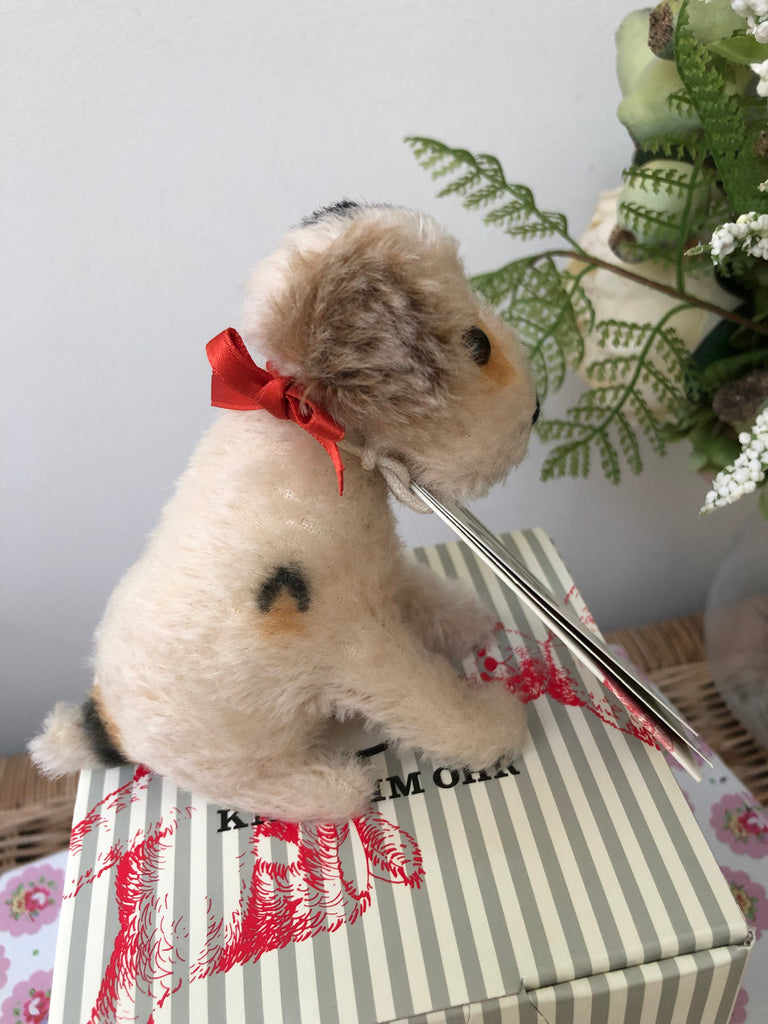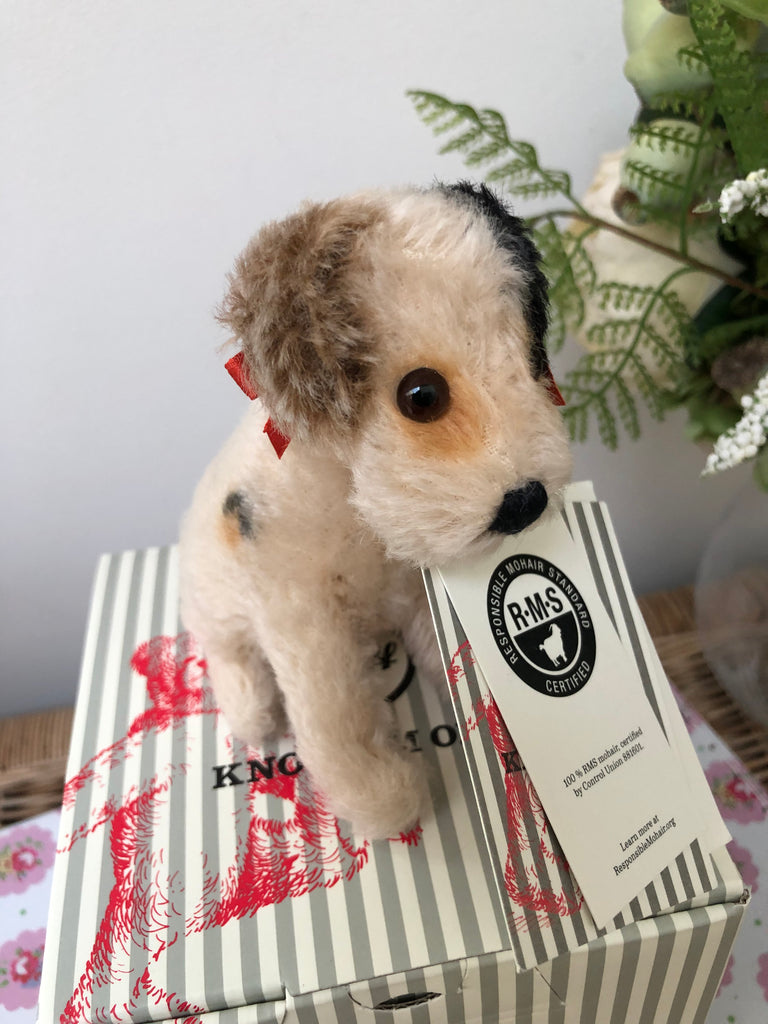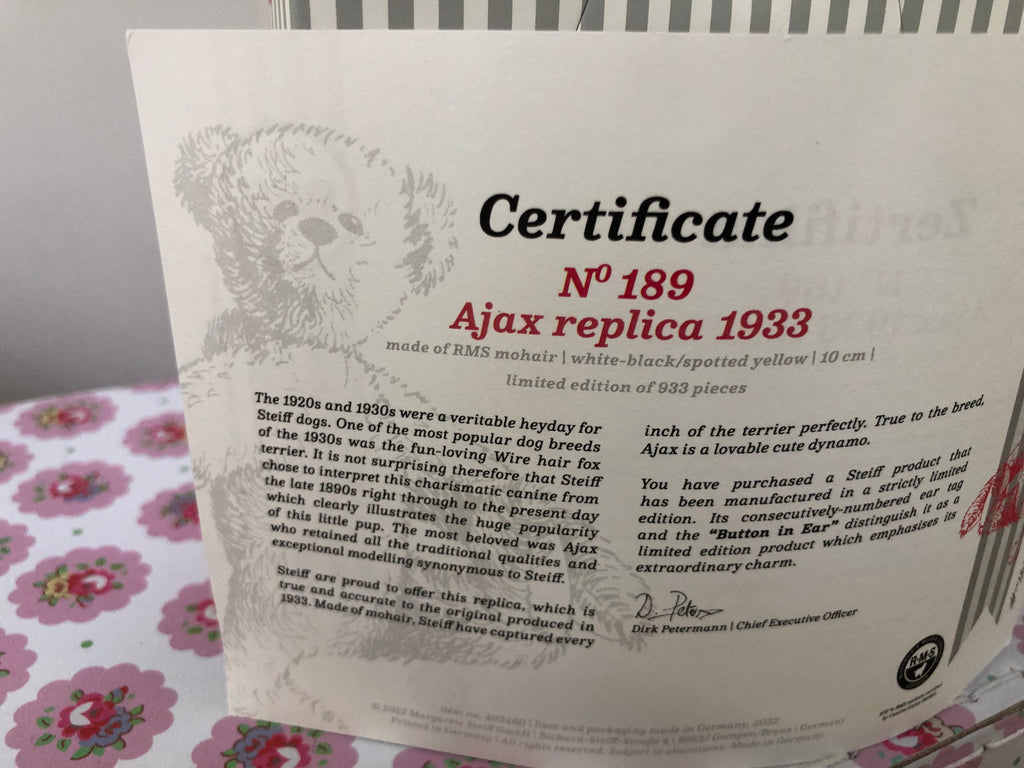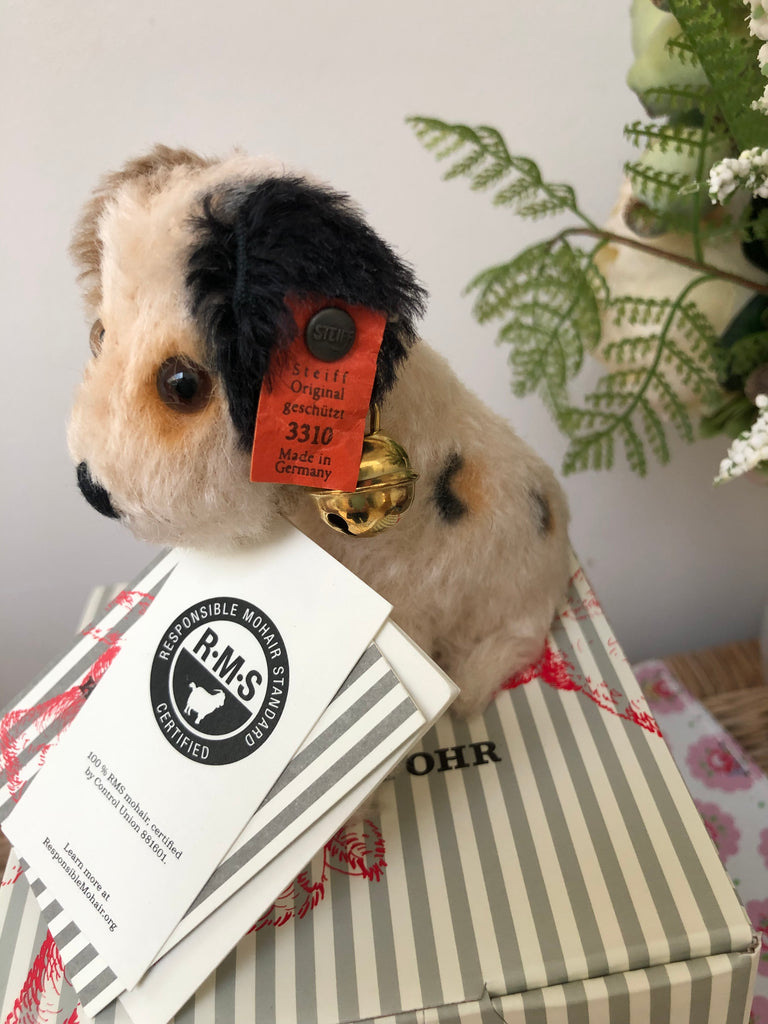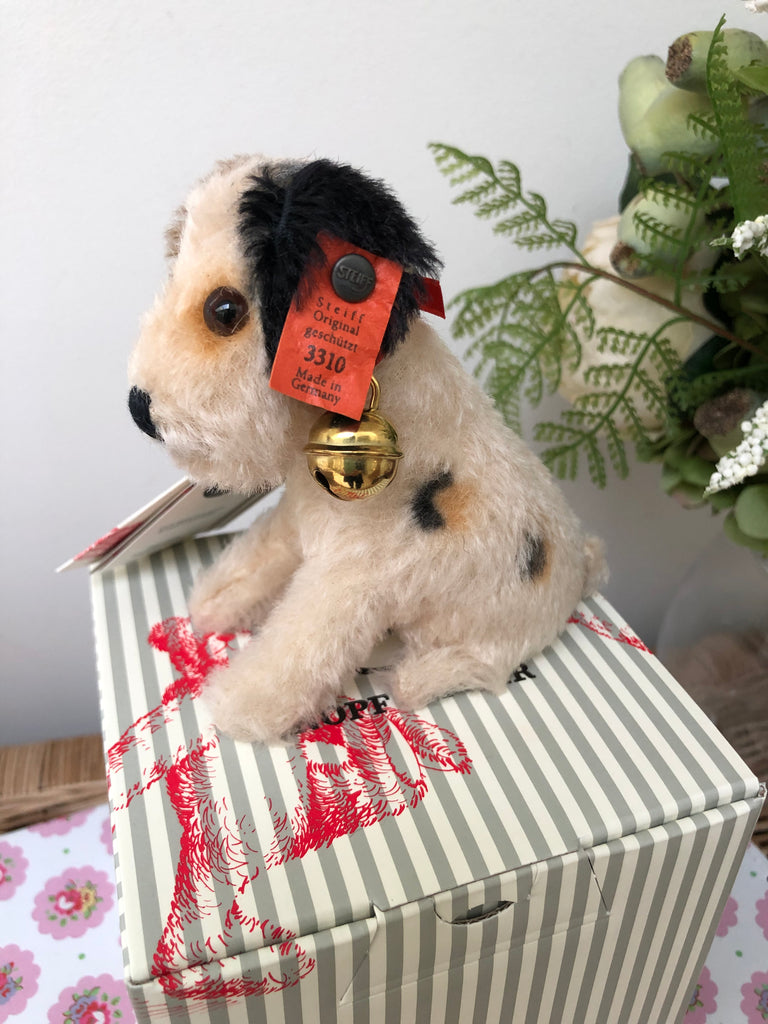 Ajax Replica 1933 Wire Hair Fox Terrier Dog No 189
By Steiff Classics & Collectors
Ajax Replica 1933 Puppy Dog.
A Limited Edition of only 933 pieces worldwide.
The 1920s and 1930s were a veritable heyday for Steiff dogs. One of the most popular dog breeds of the 1930s was the fun-loving Wire hair fox terrier. It is not surprising therefore that Steiff chose to interpret this charismatic canine from the late 1890s right through to the present day which clearly illustrates the huge popularity of this little pup. The most beloved was Ajax who retained all the traditional qualities and exceptional modelling synonymous to Steiff.
Steiff are proud to offer this replica, which is true and accurate to the original produced in 1933. Made of mohair, Steiff have captured every inch of the terrier perfectly. True to the breed, Ajax is a loveable & cute little dynamo.
10cm / 1-way jointed ( head ) /  made from the finest mohair & cotton / with glass eyes / stuffed with wood shavings / with "underscored button" in the ear made of patinated steel.
Intended for Adult Collectors only. This is not a toy.
---