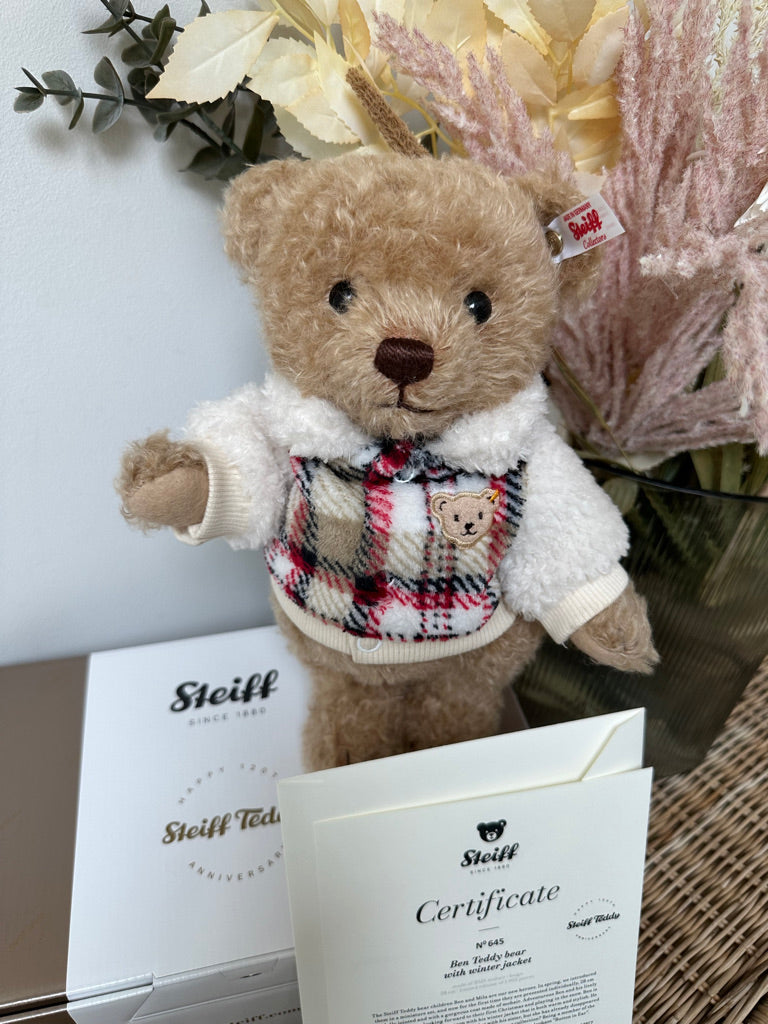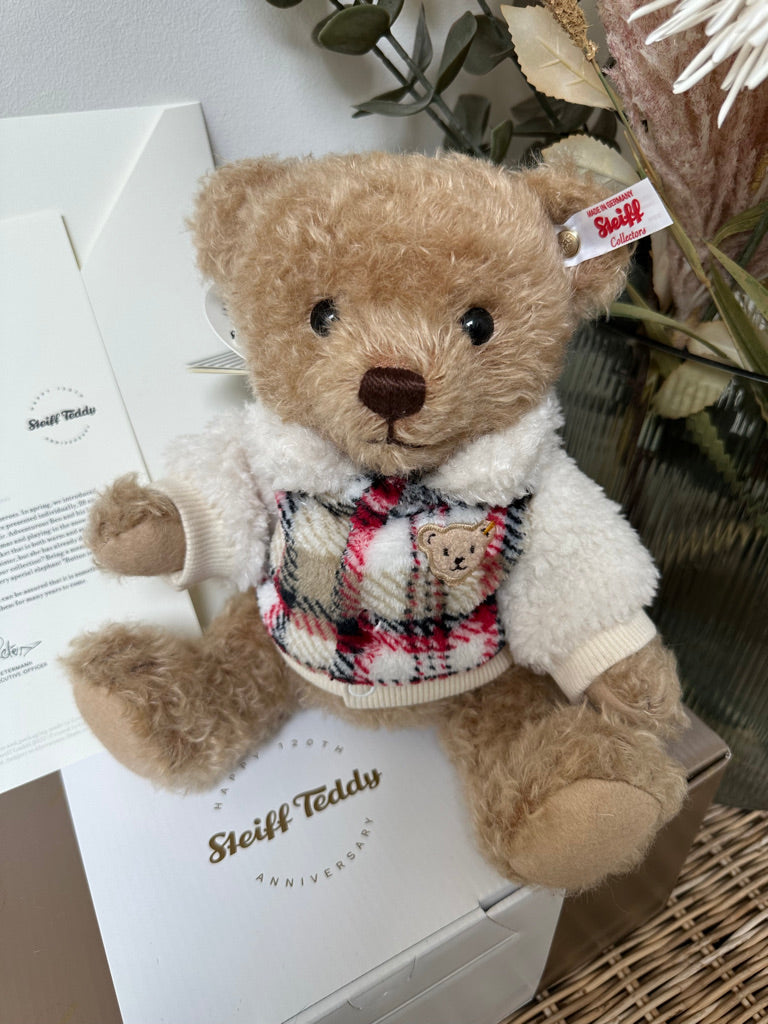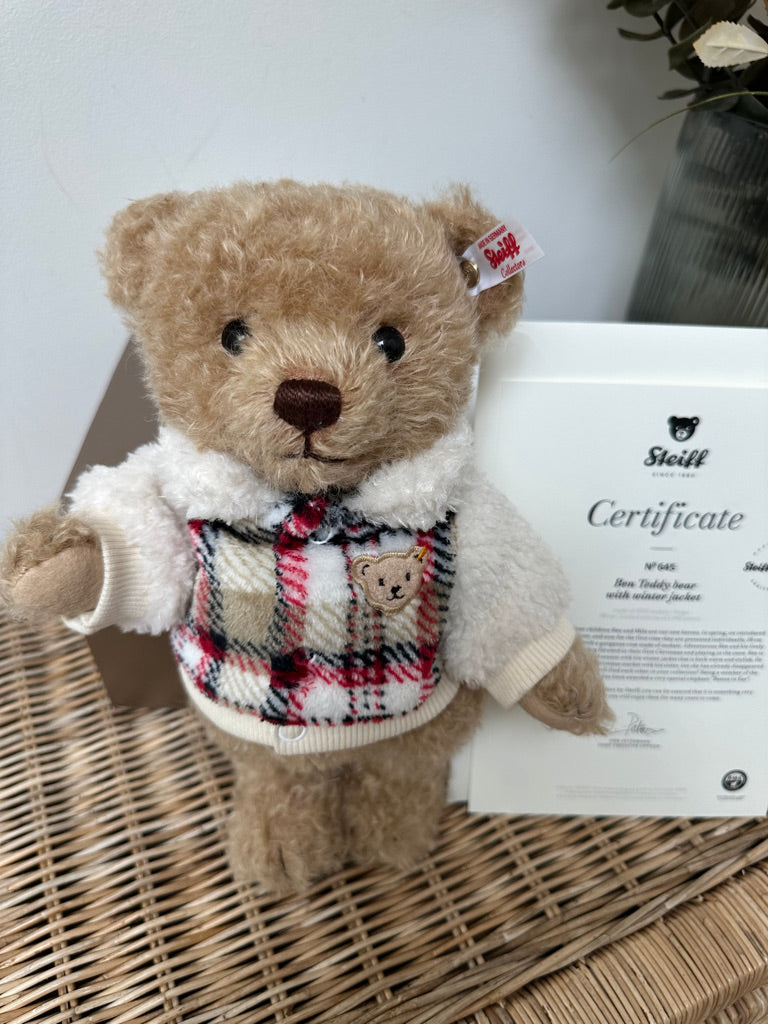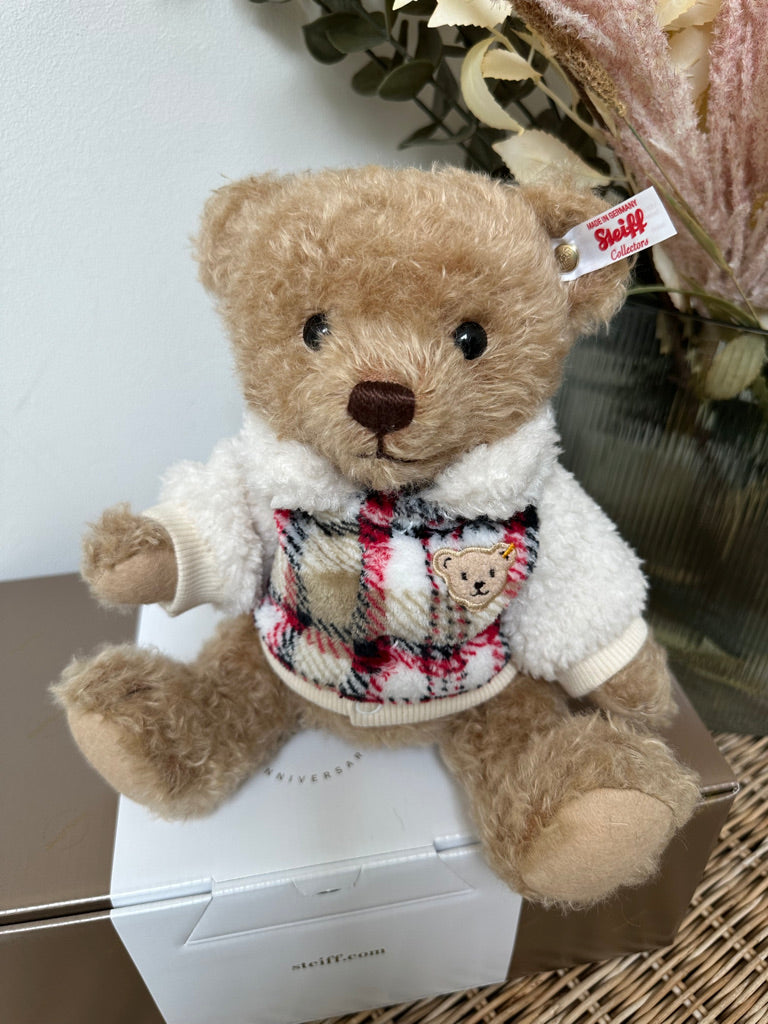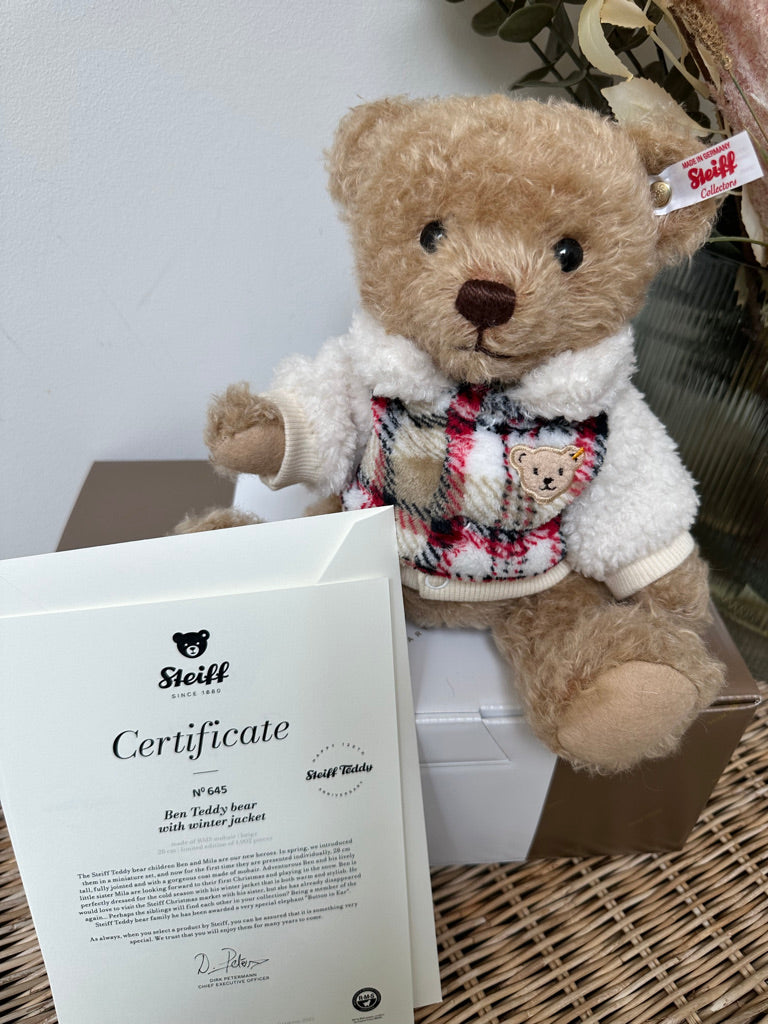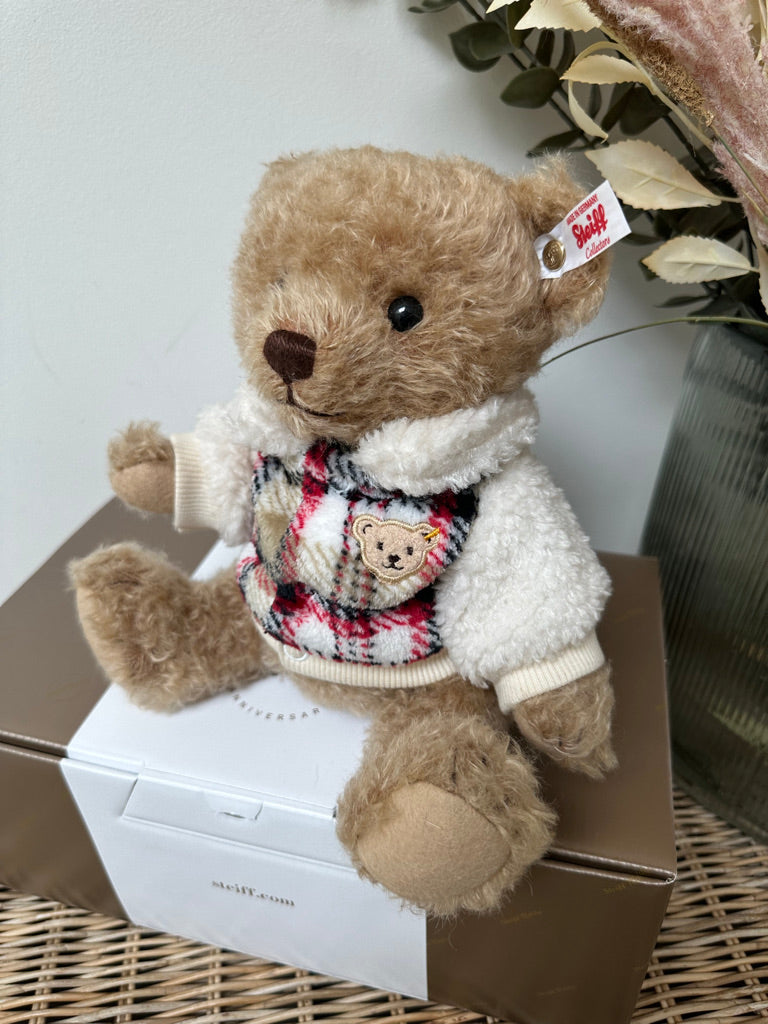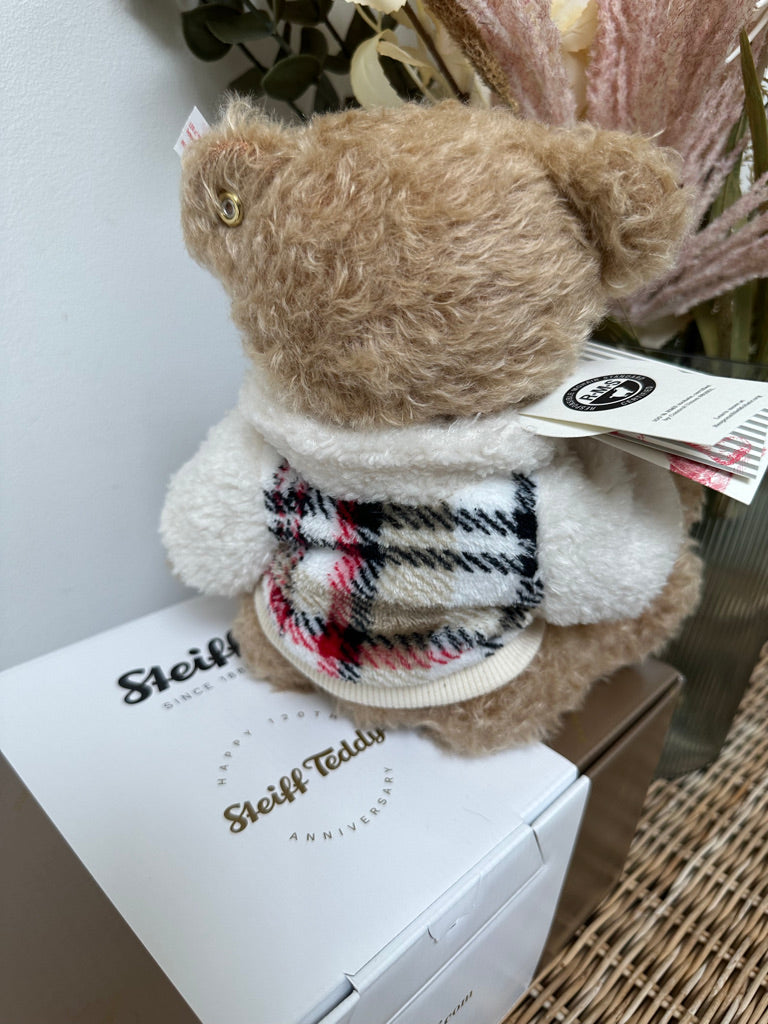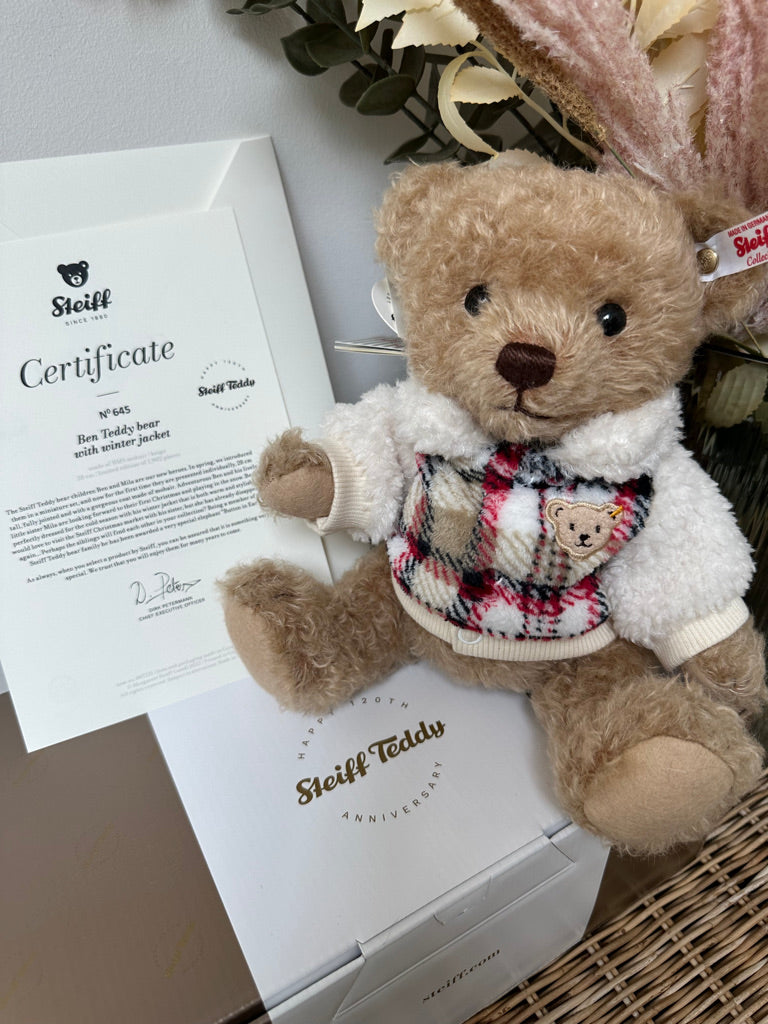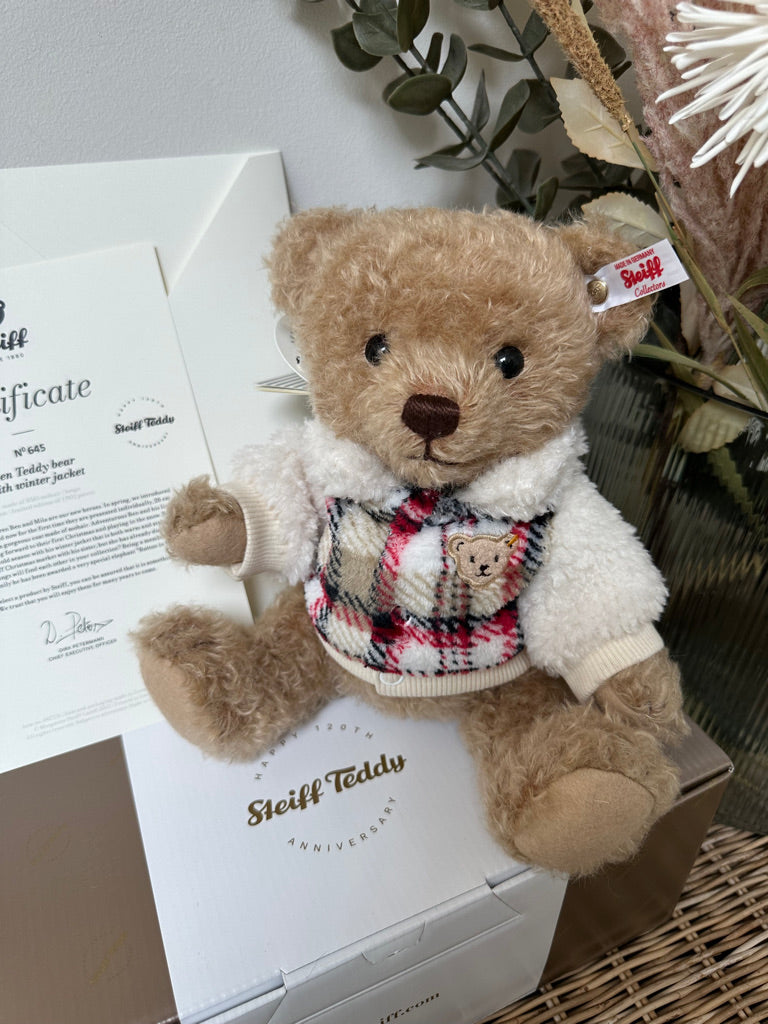 Ben Limited Edition Steiff Collectable Teddy Bear with Winter Jacket No 645
By Steiff Classics & Collectors
Regular price
$369.95
Sale price
Discounted from $469.95
Ben Teddy Bear with Winter Jacket. A Limited Edition of only 1902 pieces worldwide.
The Steiff Teddy Bear children Ben & Mila were introduced in a miniature set and now for the first time they are presented individually.
Adventurous Ben and his lively little sister Mila are looking forward to their first Christmas and playing in the snow.
Ben is perfectly dressed for the cold season in a warm and stylish jacket. He would love to visit the Steiff Christmas market with his sister, but she has already disappeared again...Perhaps the siblings will find each other in your collection ? 
Being a member of the Steiff Teddy Bear Family Ben has been awarded a very special elephant button in the ear.
28cm / 5 way jointed / made of dense curly mohair, claws and nose hand garnished, dressed in a cuddly jacket made of teddy fleece with tartan and snaps, as well as a teddy head application. Finished with & gold plated " Elephant Button in the ear "
57% Mohair 43 % Cotton
Intended for adult collectors only.
---