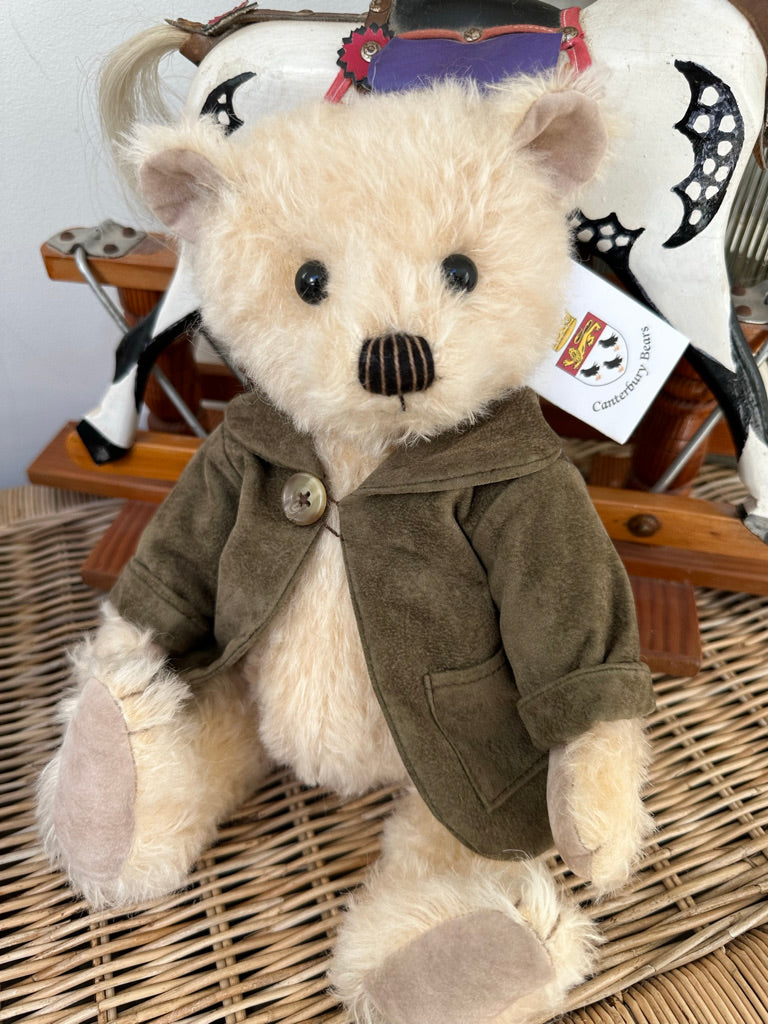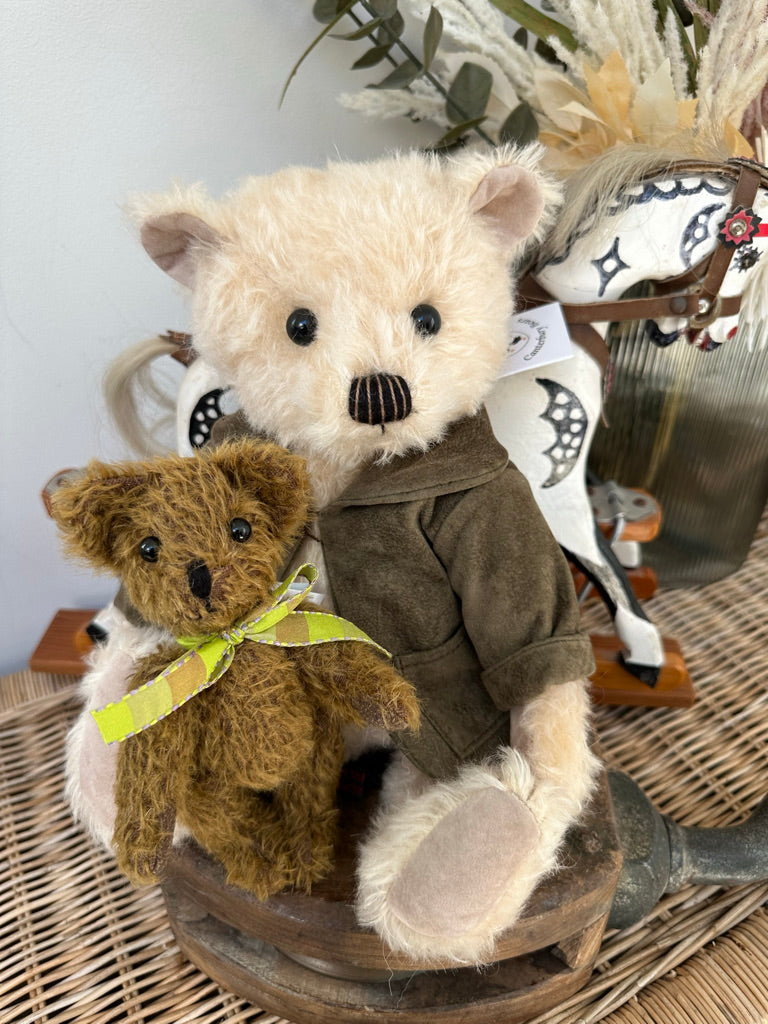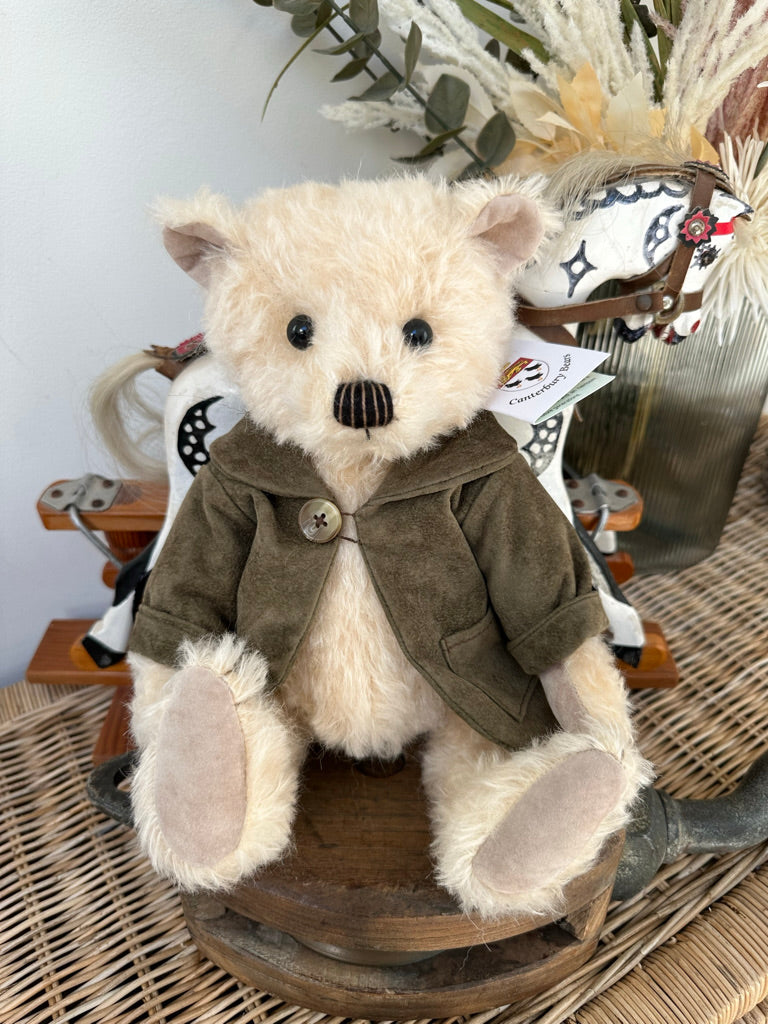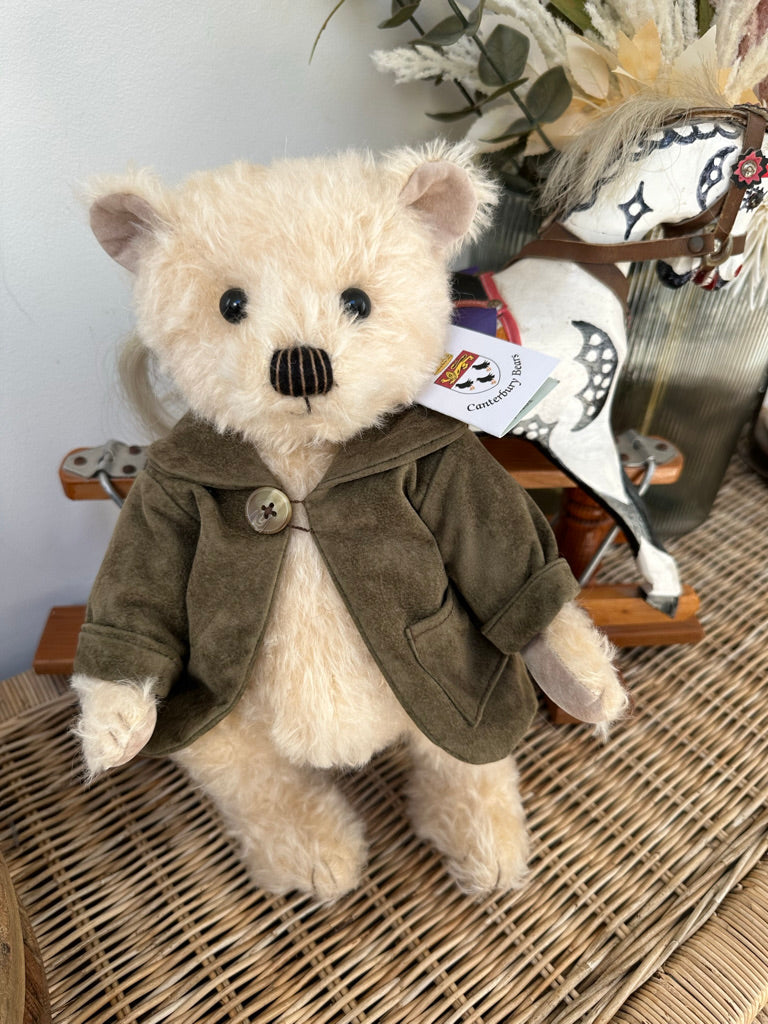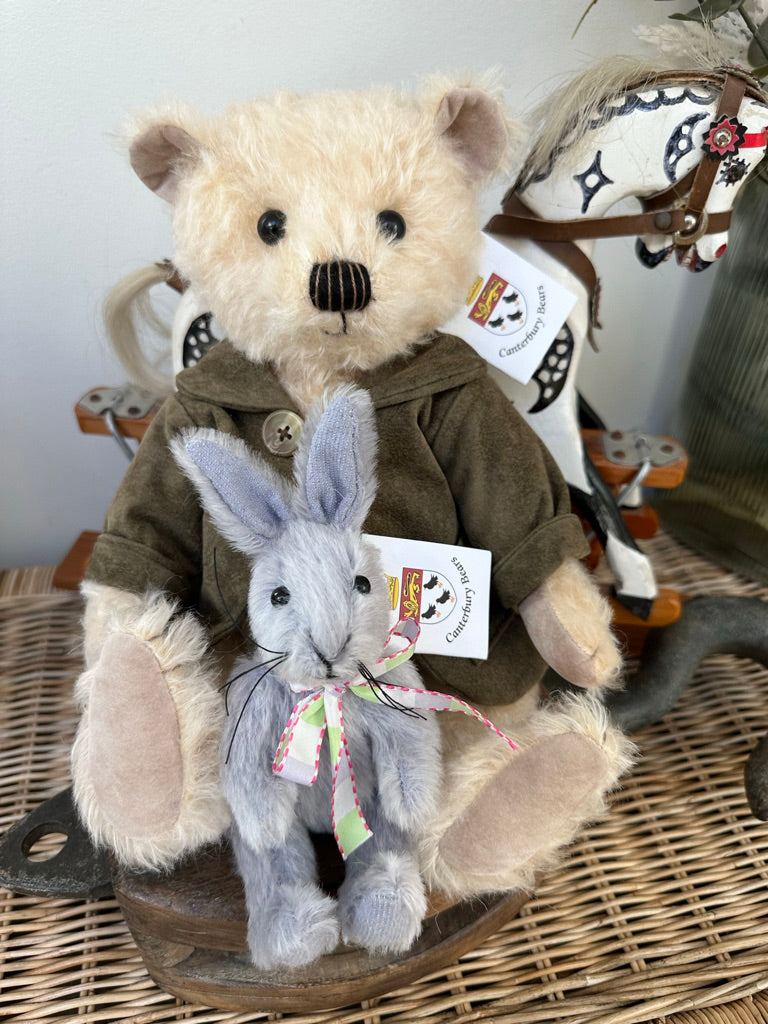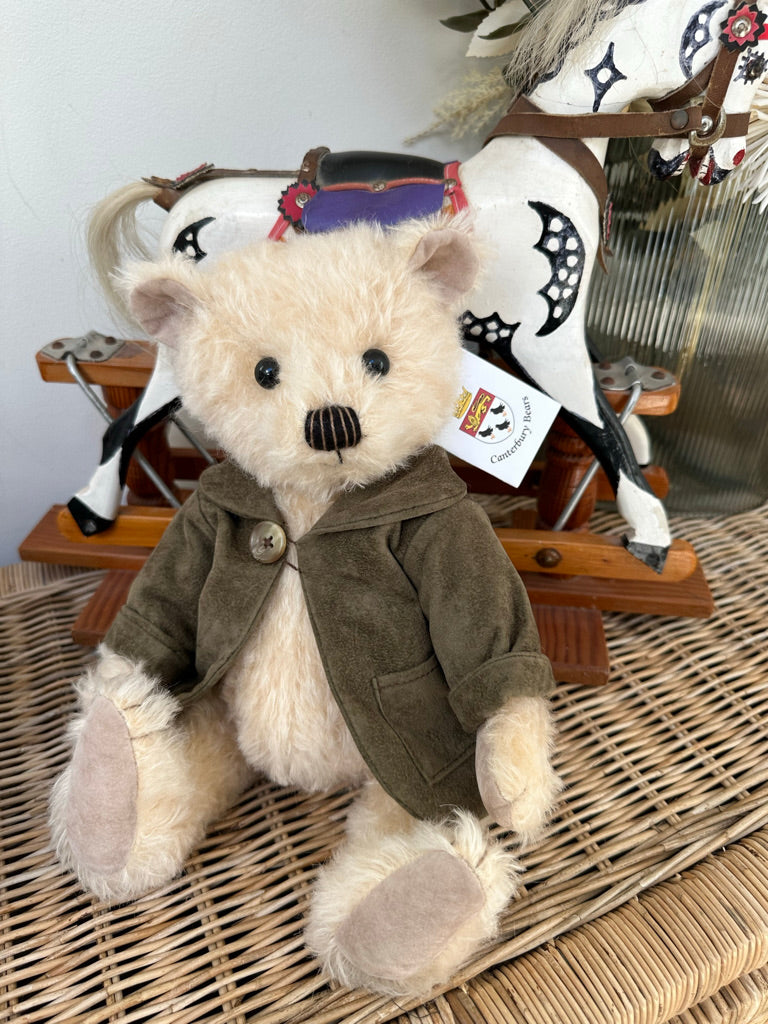 Cederic Fully Jointed Mohair Handmade 33cm Collectable Teddy Bear
By Canterbury Bears
Cedric is made from 100 % pure off white thick curly mohair.
Fully jointed with hand stamped wooden joints and soft filled with pure white polyester fibre.
Featuring cream ultra suede pads, paws and inner ears, shiny black safety locking eyes and a black woollen hand embroidered nose.
Cedric is wearing a detachable olive green fully lined ultra suede coat with an antique button fastening.
"A Canterbury Bear will be a life long friend and family heirloom for future generations"
---