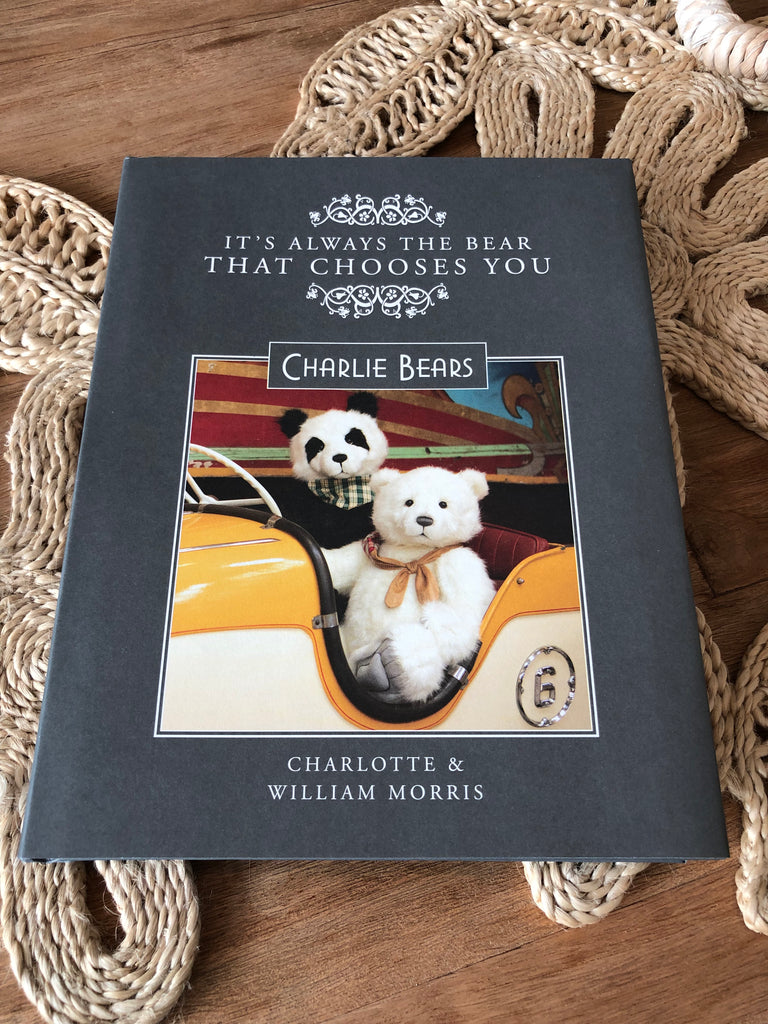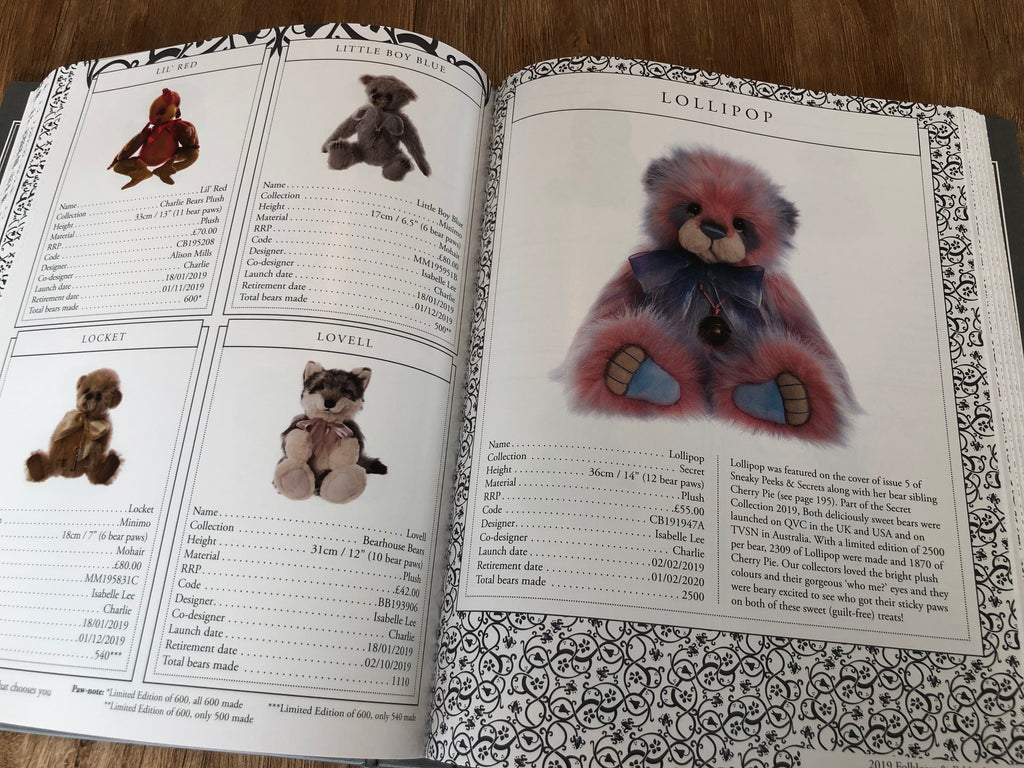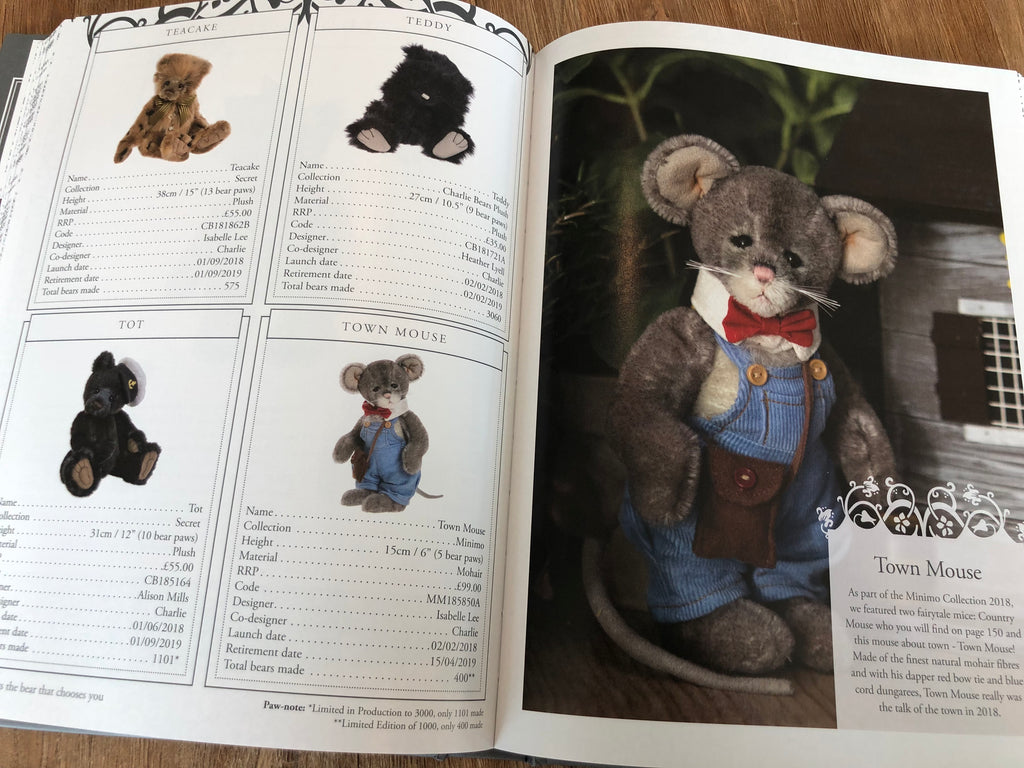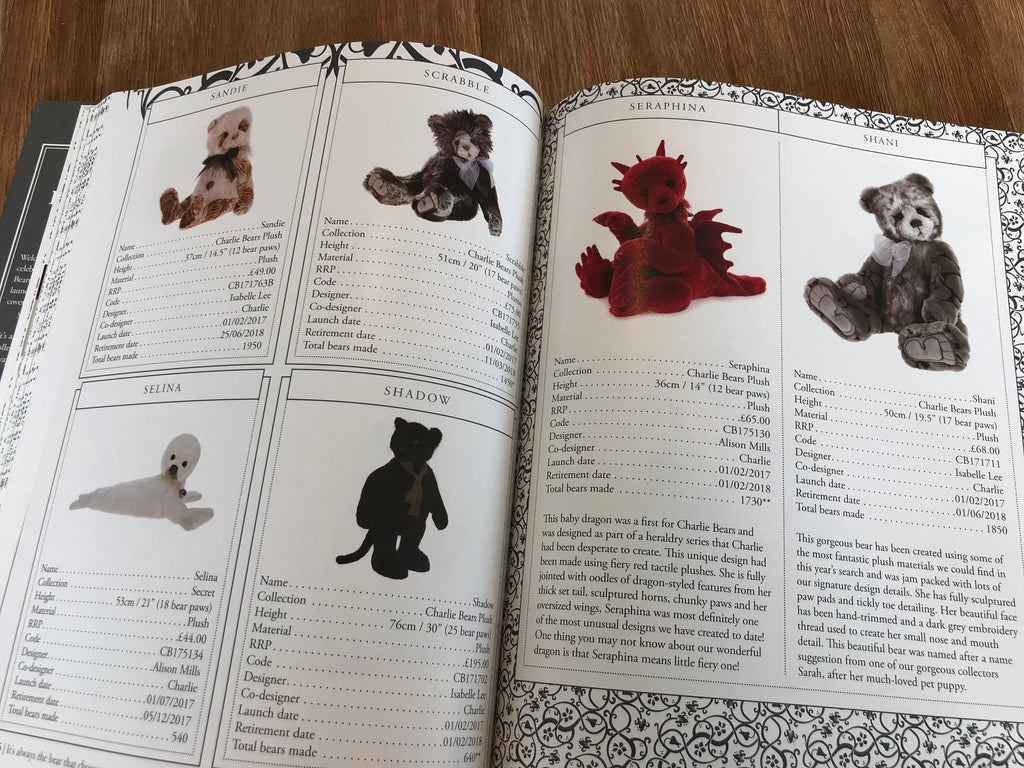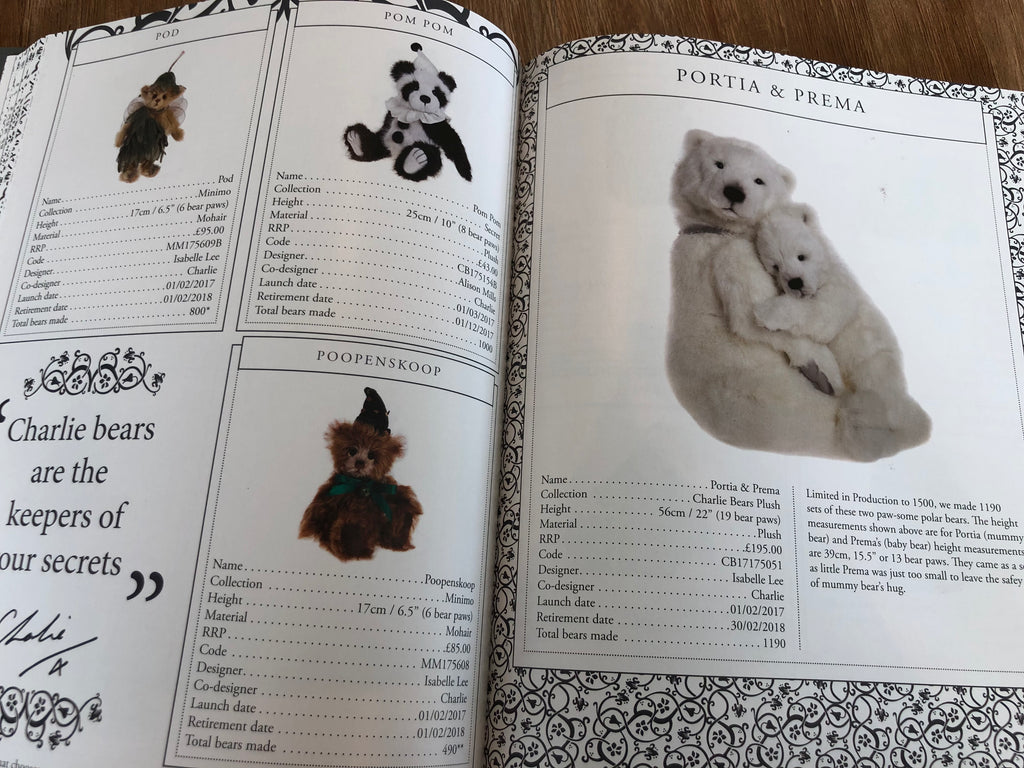 Charlie It's Always the Bear That Chooses You Collectors Book 3
By Charlie Bears
Charlie Bears third Book is a celebration of Charlie Bears collectors being "chosen" by their Charlie Bears over the last 15 years.
With the first collection launched way back in 2006, and the previous two books covering 2006 to 2015 this new book covers from 2015 to 2020.
320 beautiful pages featuring personal stories from William and Charlie. Showcasing the Charlie Bears Plush Collection, bear house Bears, Minimo and Secrets collections from the start of 2016 through to the end of 2020.
A wonderful reference book for any Bear enthusiast so you can easily find your favourite characters.
---