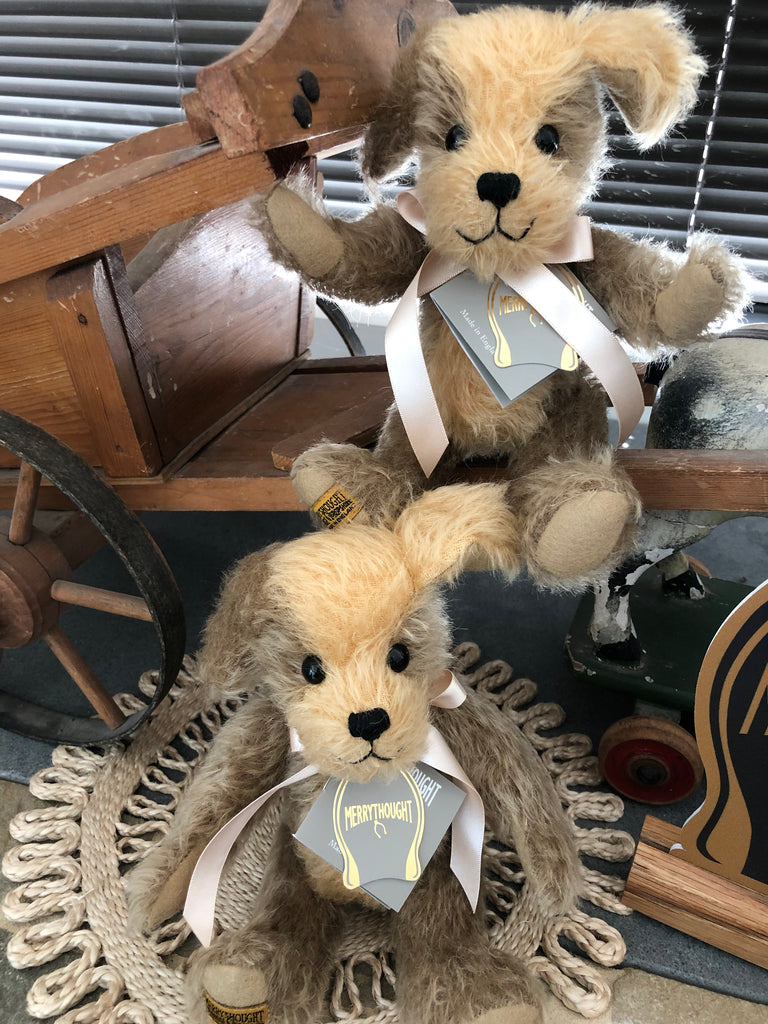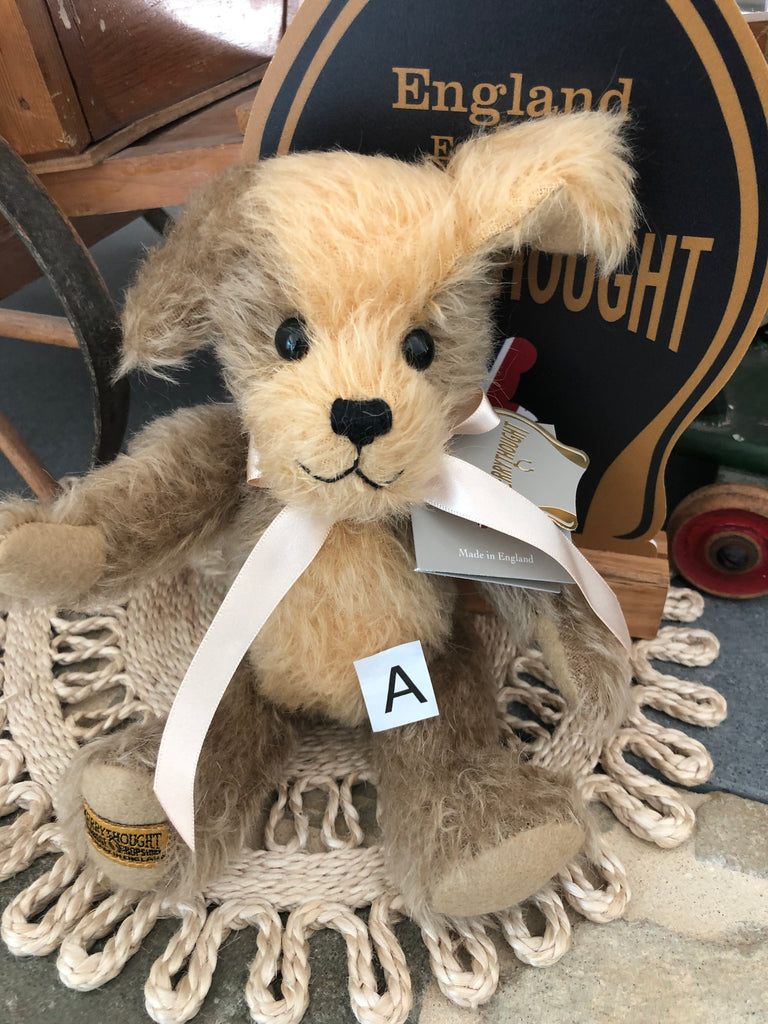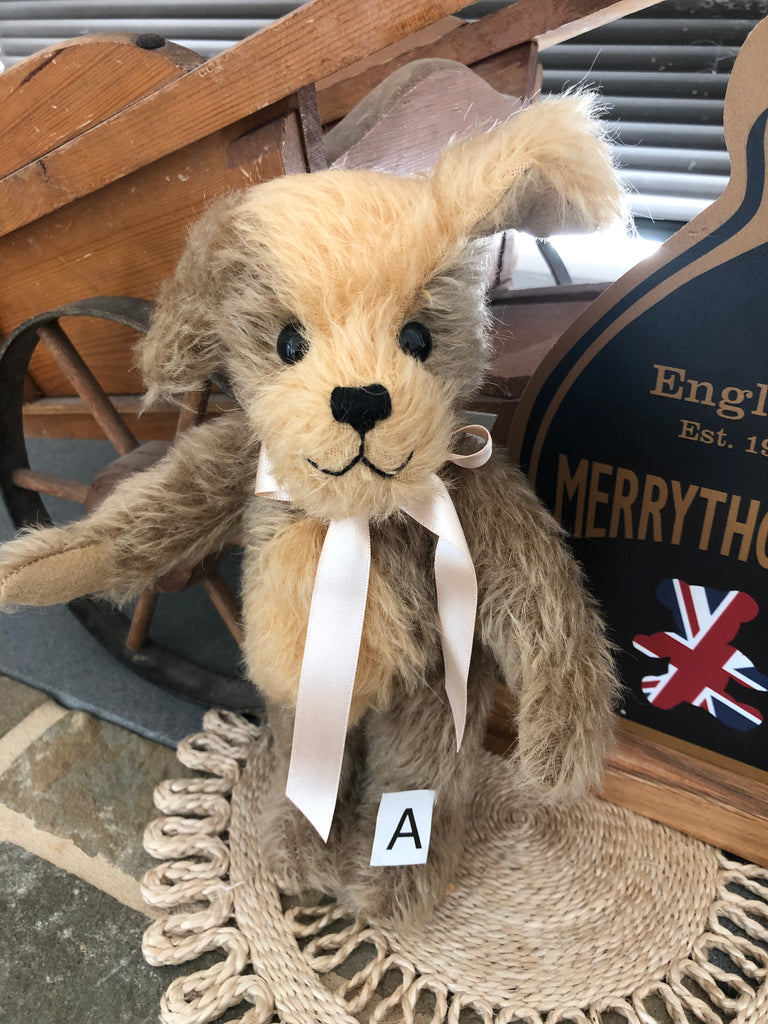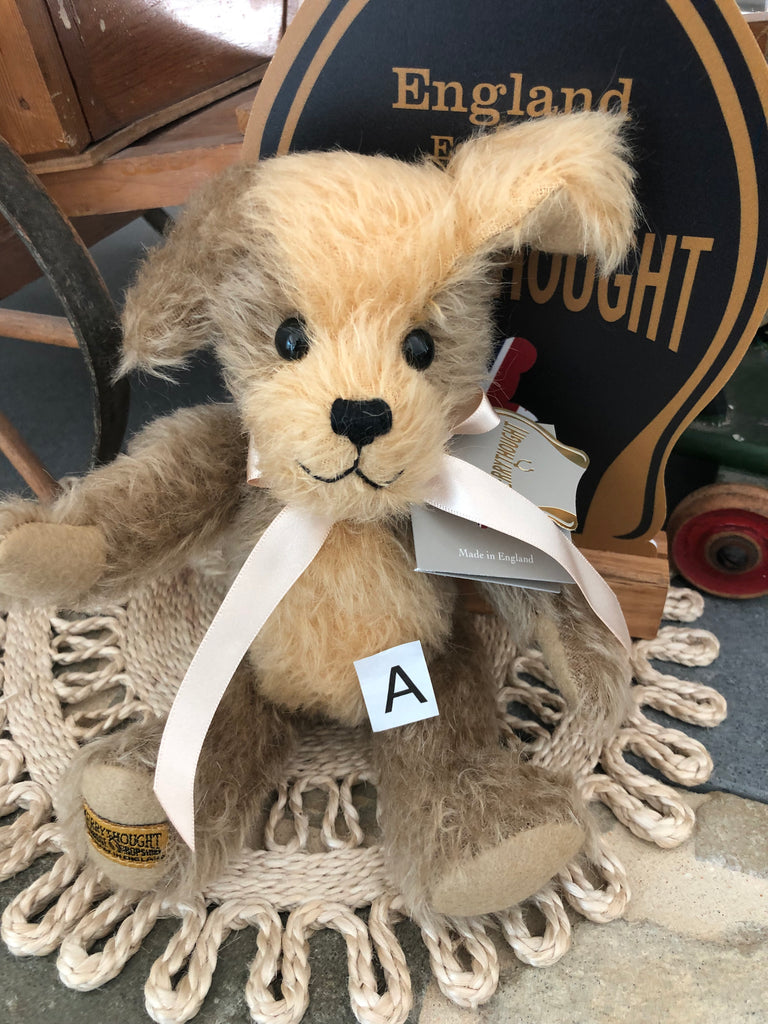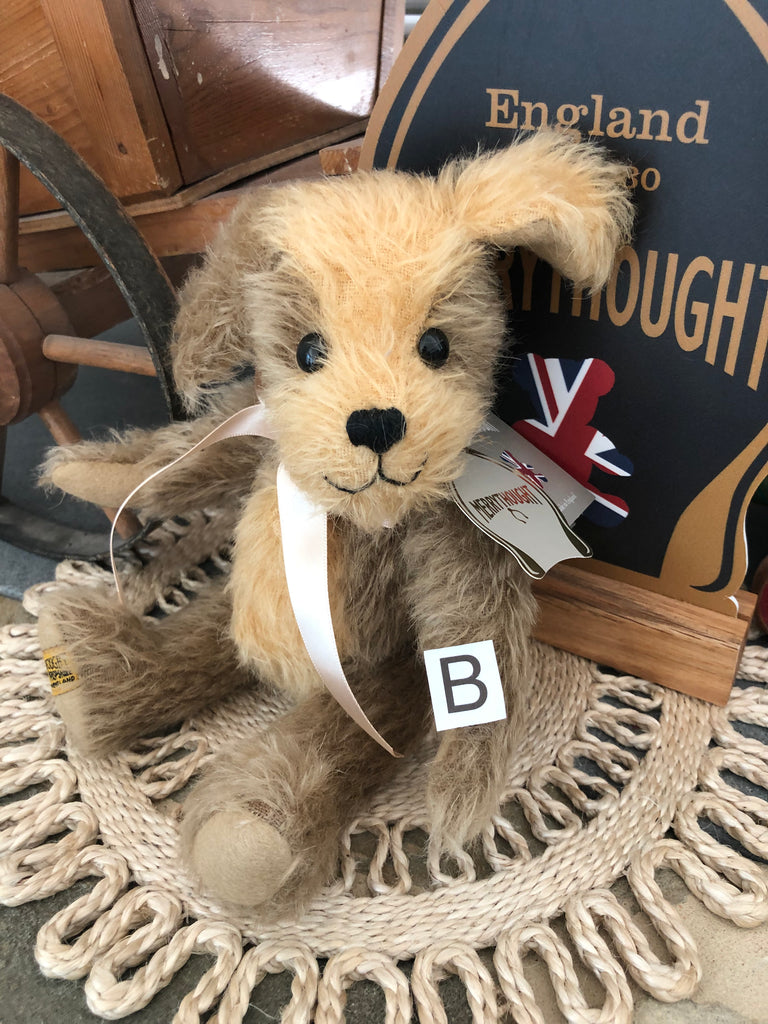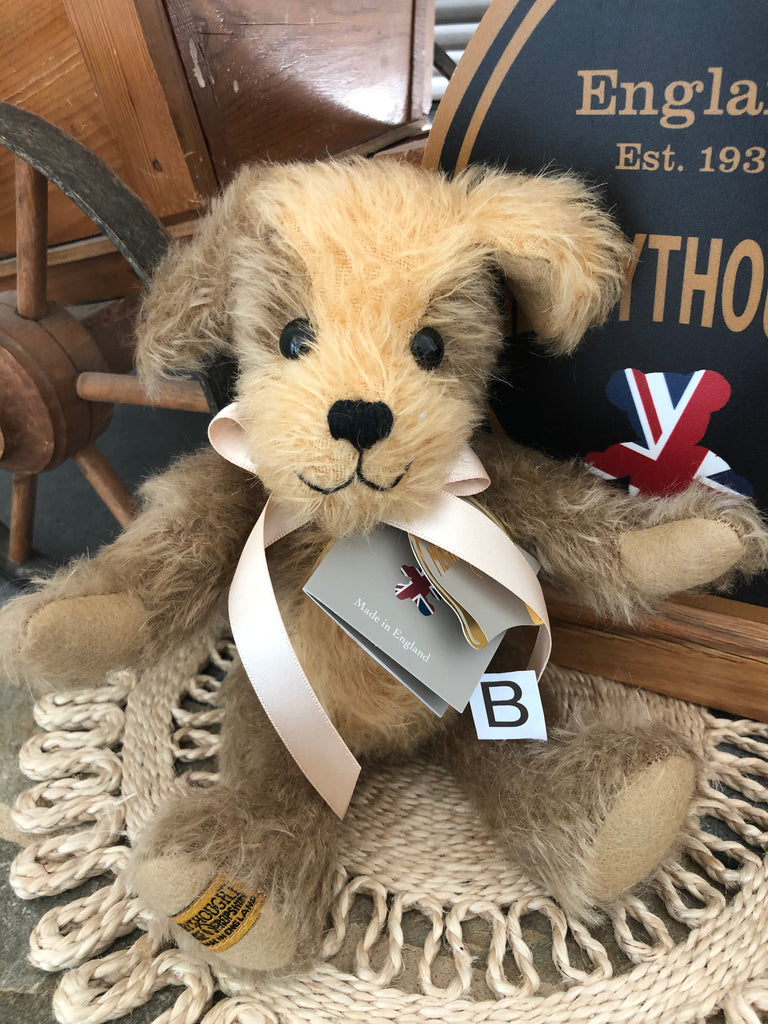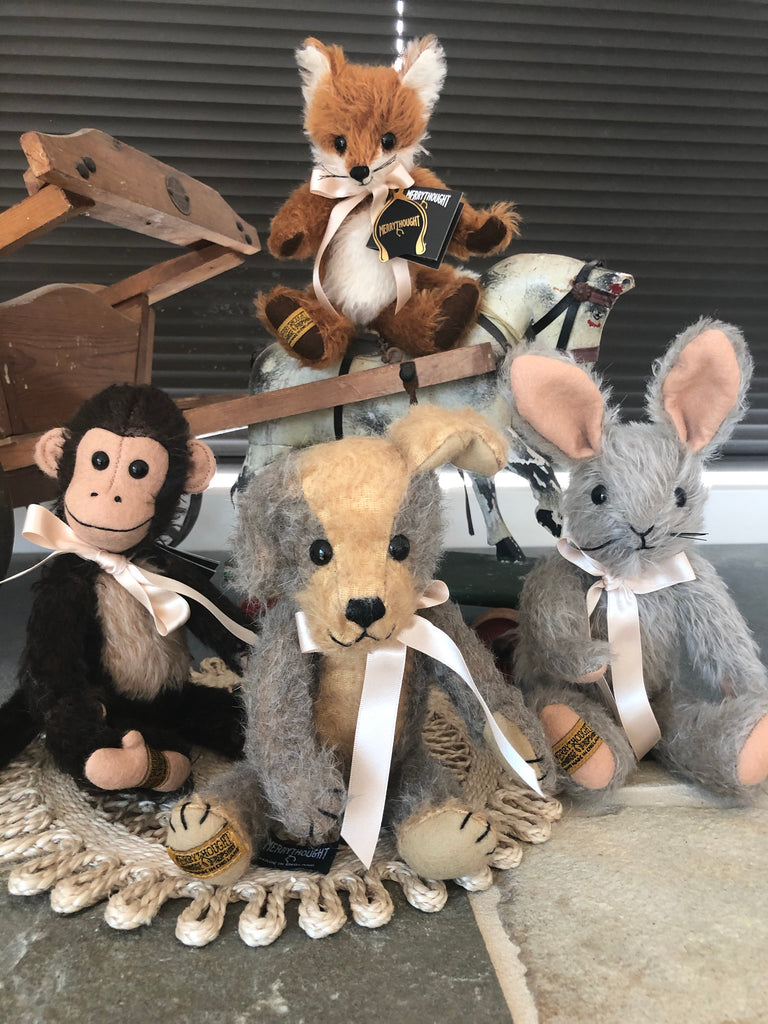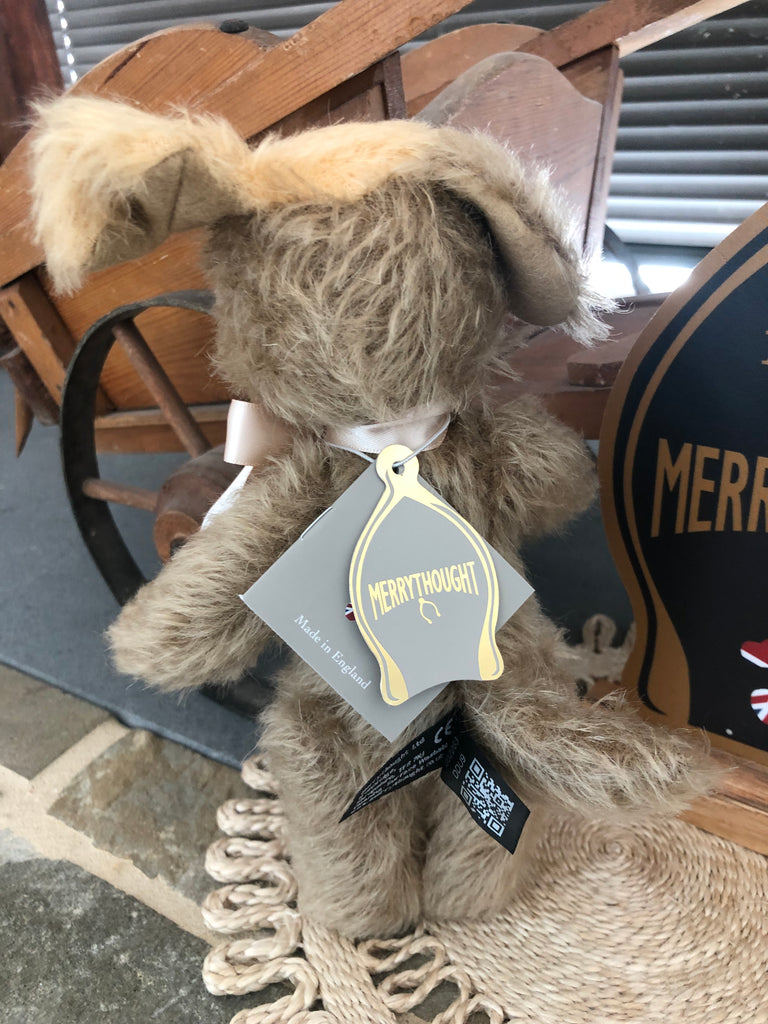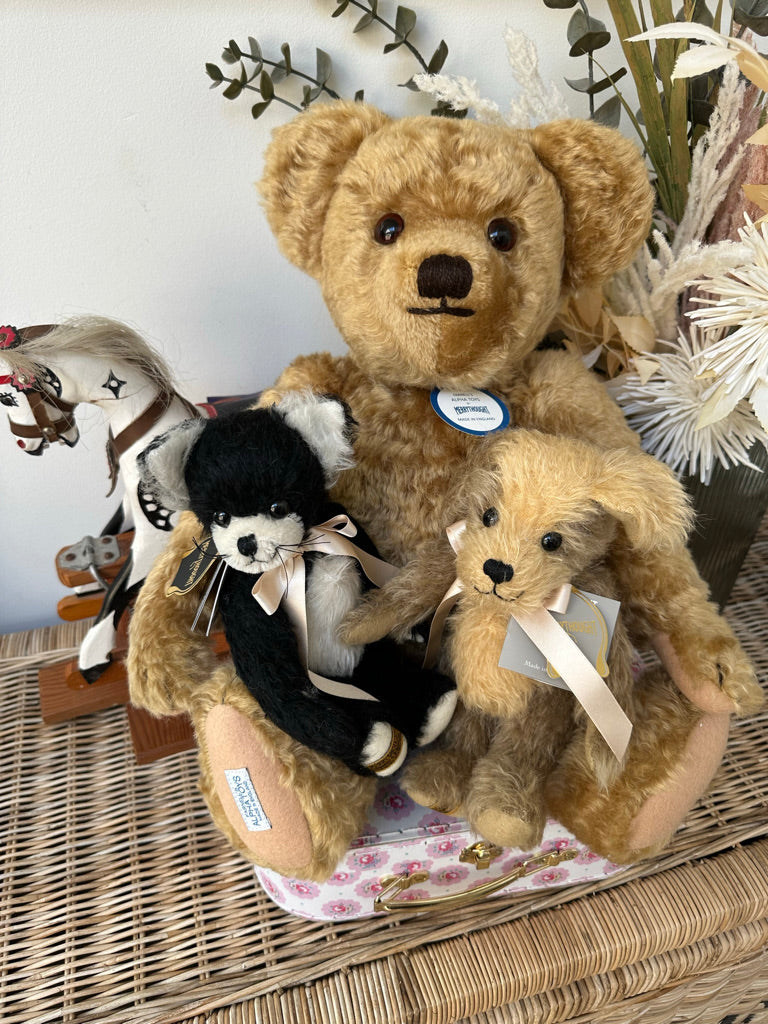 Digby Dog Merrythought Mohair Puppy Dog Handmade in the UK
By Merrythought
Digby Dog is guaranteed to be a loyal companion.
A sweet little 9 inch pup who has been carefully crafted from sandy gold and special multi tonal grey mohair. Featuring endearing lop sided ears ( one pricked up and the other folded ) hand embroidered claws, nose and smile, along with an adorable little turned up tail.
Recommended for Bear Lovers & Collectors over 3 years of age.
Merrythought has been hand making traditional teddy bears since 1930. A family business famous for crafting the finest, jointed, mohair teddy bears adored by children and adults around the world. Still operating from the original Victorian foundry building in the picturesque world heritage site of Ironbridge, Shropshire.
Merrythought Bears have universal appeal making them an ideal gift and very special collectors pieces. Featured in the last two images with some of his friends who are listed separately.
Each and every bear is handmade in the UK factory giving them a unique character and superior quality which can last a lifetime.
---