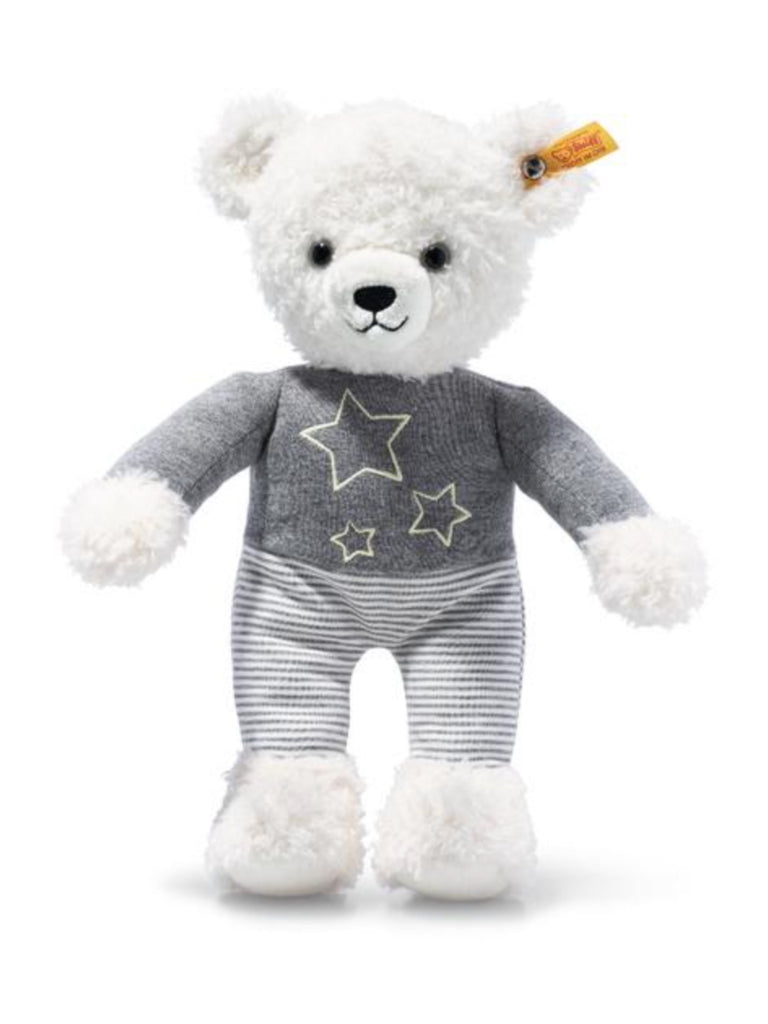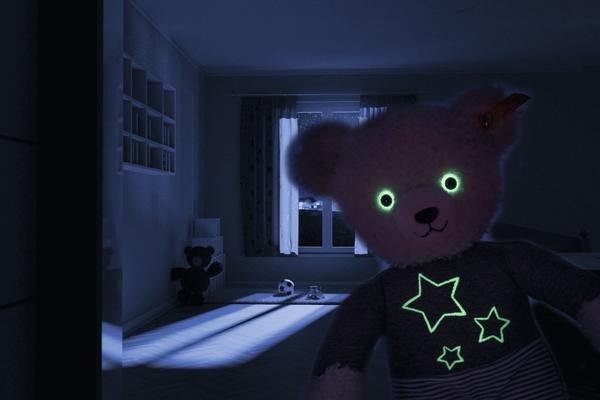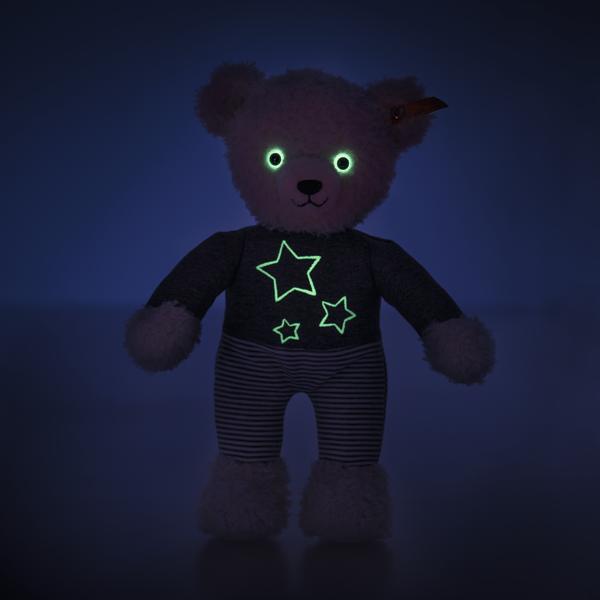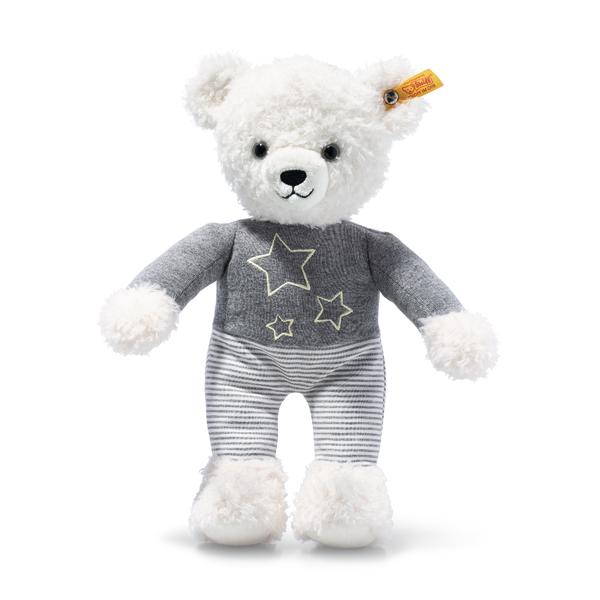 Glow in the dark Light at Night Knuffi Teddy Bear Plush Children's Teddy Bear
By Steiff
Measuring 30 cm tall, Steiff's Light at Night Knuffi Teddy bear is a loyal friend for day and night. Little hands won't be able to get enough of his tousled, soft plush and short-haired snout. His eyes and the embroidered, glow-in-the-dark stars on his grey and white sleepsuit will glow gently in the dark for up to 20 minutes. The glow-in-the dark details have a soothing effect that will help children fall asleep.
60 % Cotton 40 % Polyester with safety eyes and a stainless steel " Button in the Ear "
Steiff have been known for unmatched quality since 1880.
Every original Steiff Teddy Bear & Steiff Animal proudly wears the world famous trademark, the Steiff "button in the ear "
---