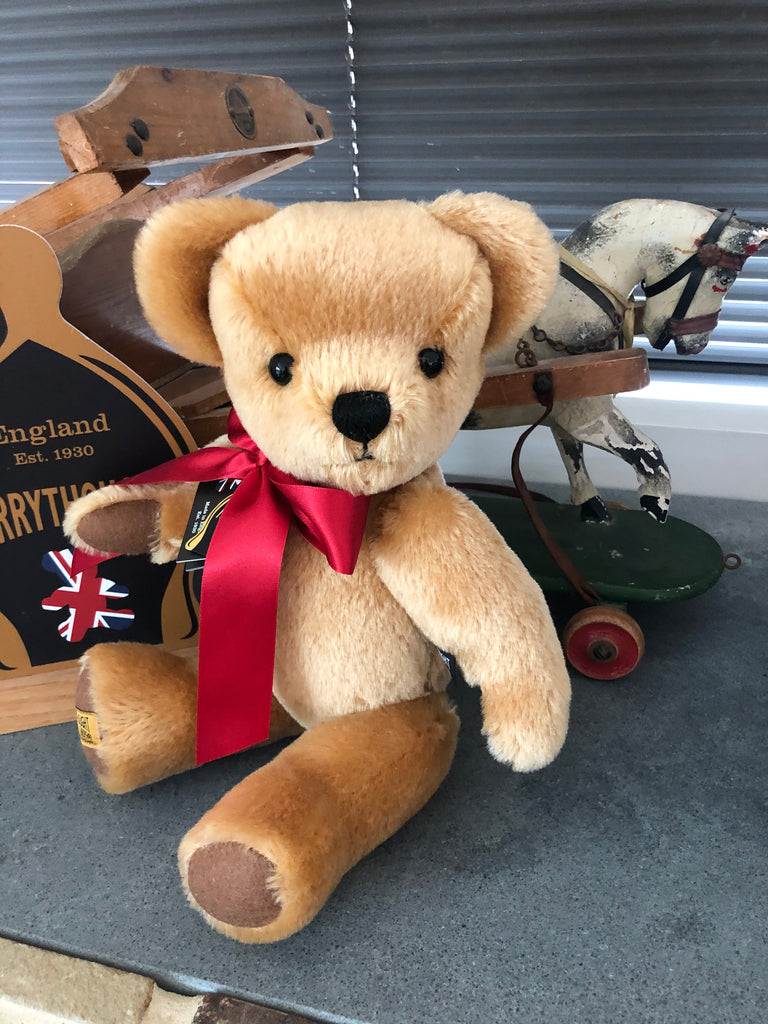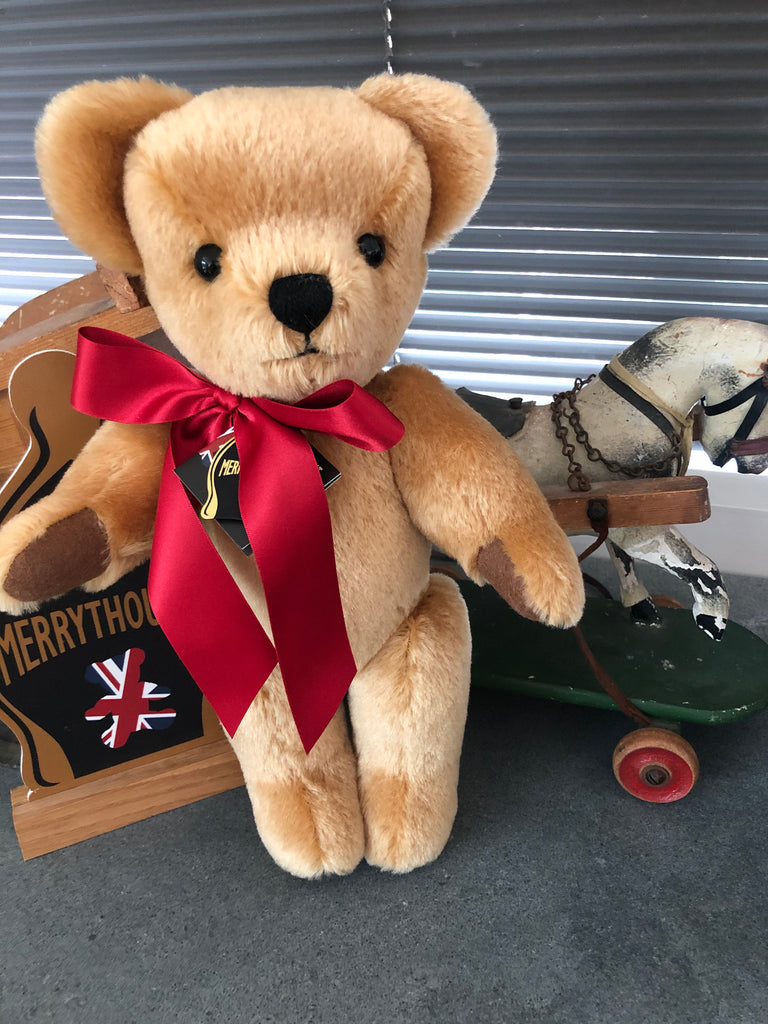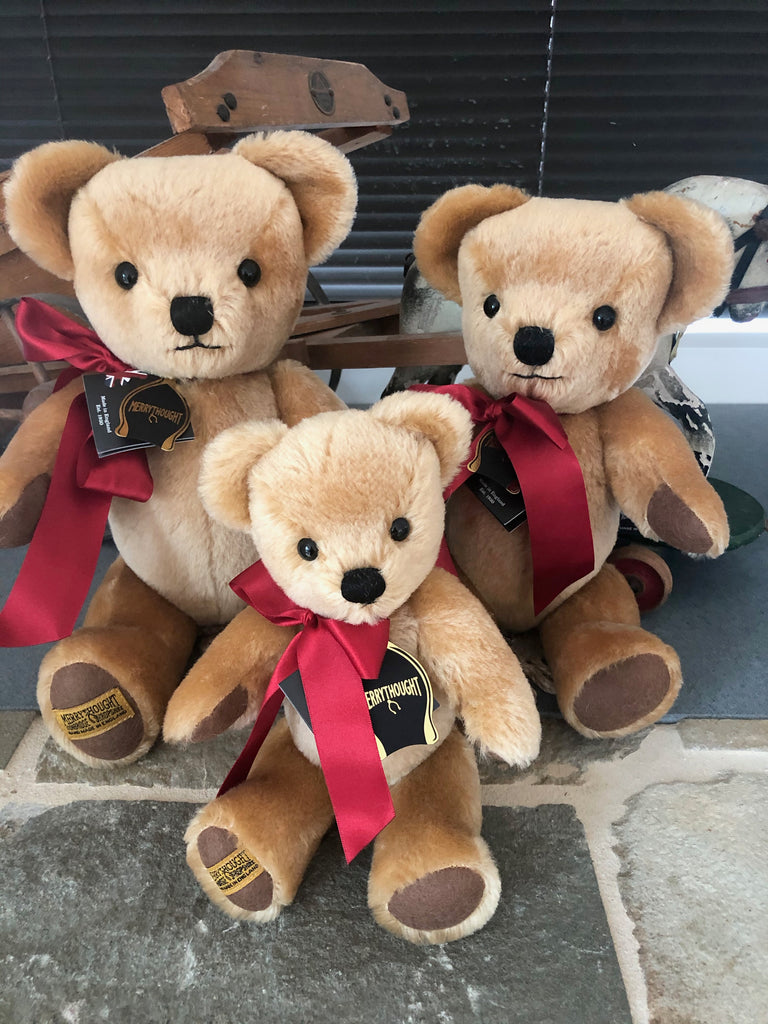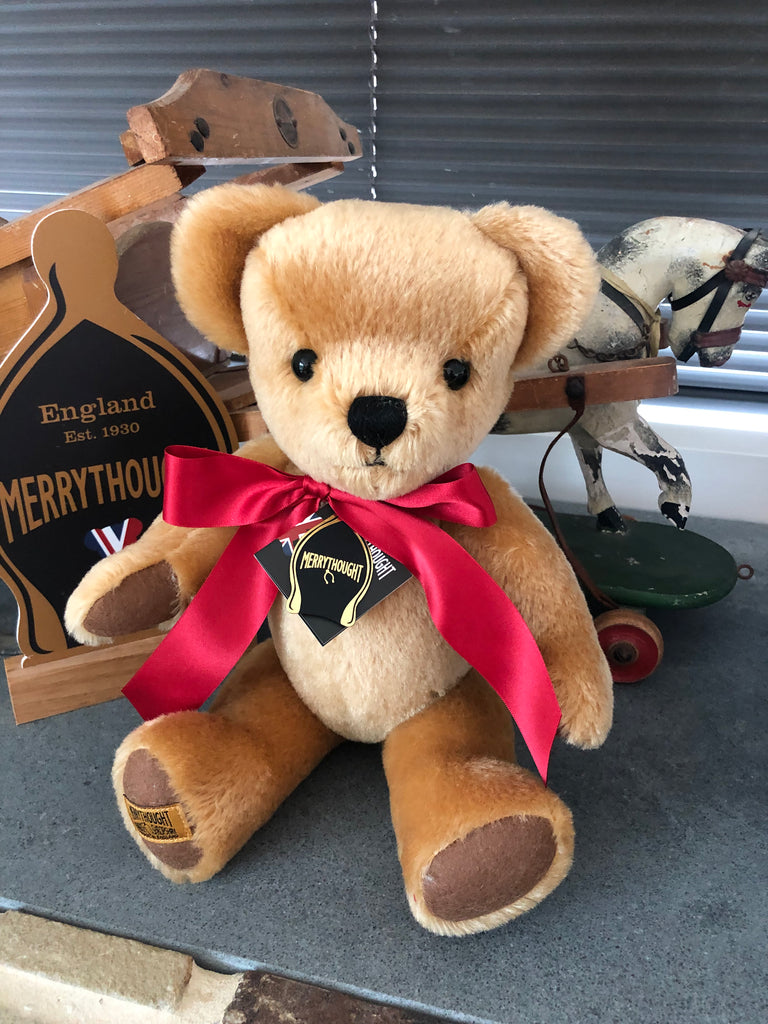 London Gold Large 16 inch Traditional Teddy Bear with Growler Handmade in the UK
By Merrythought
London Gold 16 inch Handmade Fully Jointed Mohair Teddy Bear with internal Growler.
( shown here with a size 14 inch and 10 inch for size comparison ) 
London Gold is an original and iconic Merrythought design expertly hand crafted from a velvety soft golden mohair, with oak brown wool felt paws. A real classic who requires nothing more than his red satin bow to complete his look.
An heirloom teddy who is sure to be treasured for years to come.
Merrythought has been hand making traditional teddy bears since 1930. A family business famous for crafting the finest, jointed, mohair teddy bears adored by children and adults around the world. Still operating from the original Victorian foundry building in the picturesque world heritage site of Ironbridge, Shropshire.
Merrythought Bears have universal appeal making them an ideal gift and very special collectors pieces.
Each and every bear is handmade in the UK factory giving them a unique character and superior quality which can last a lifetime. Smaller sizes shown in group phot0 for size reference.
---