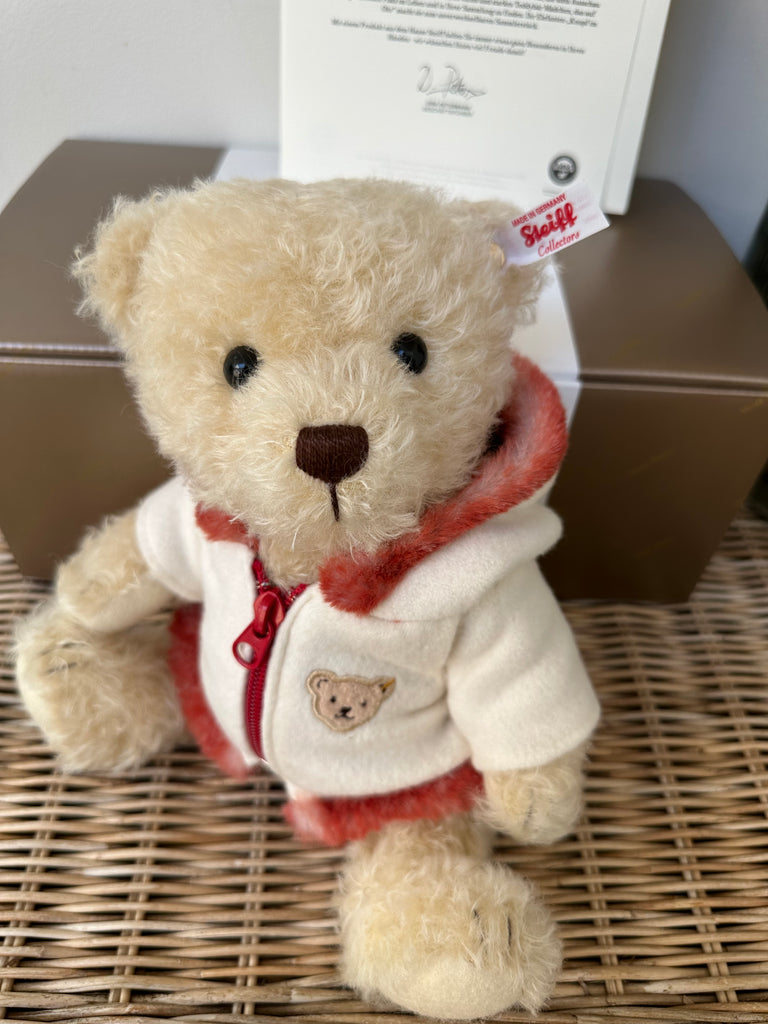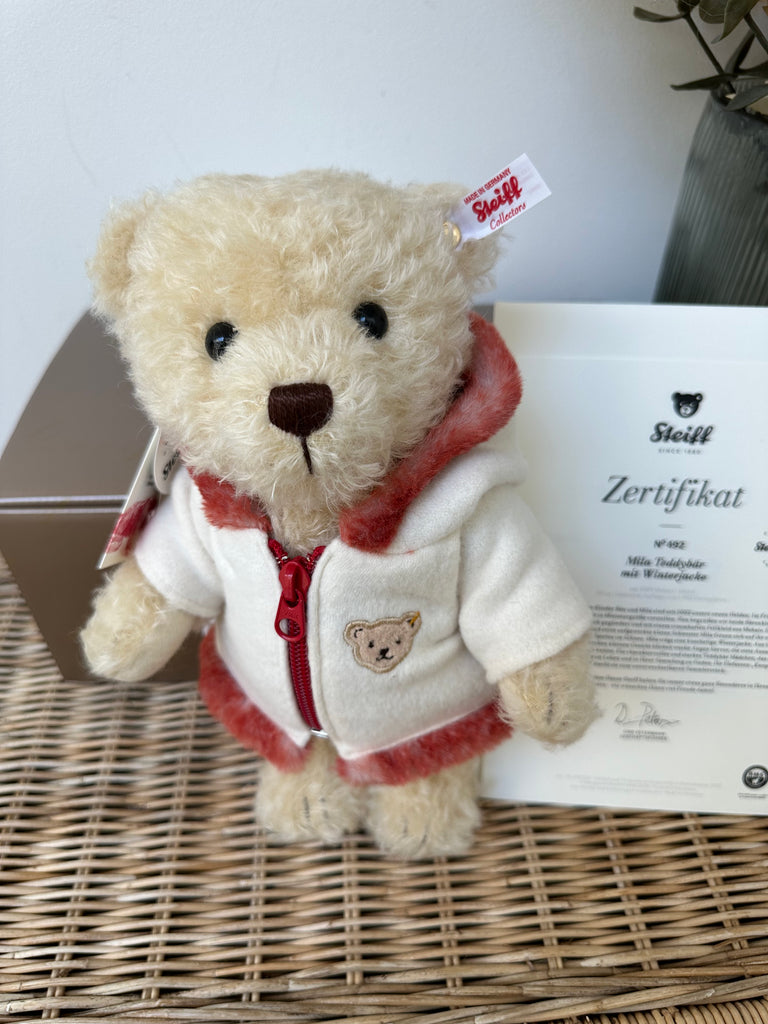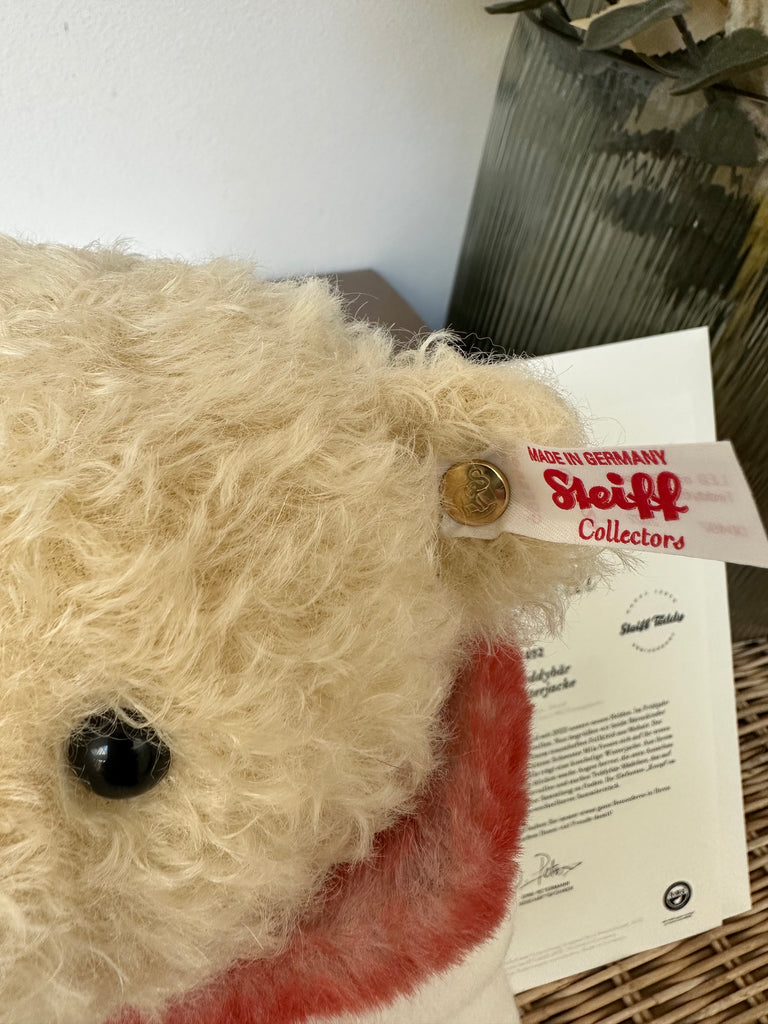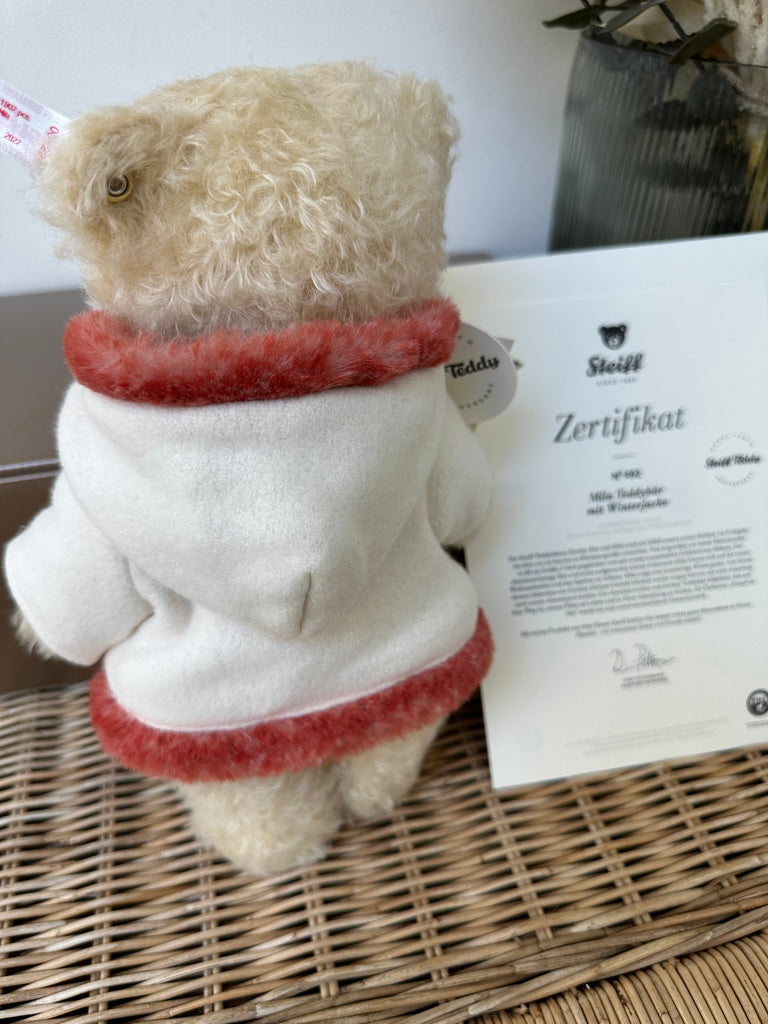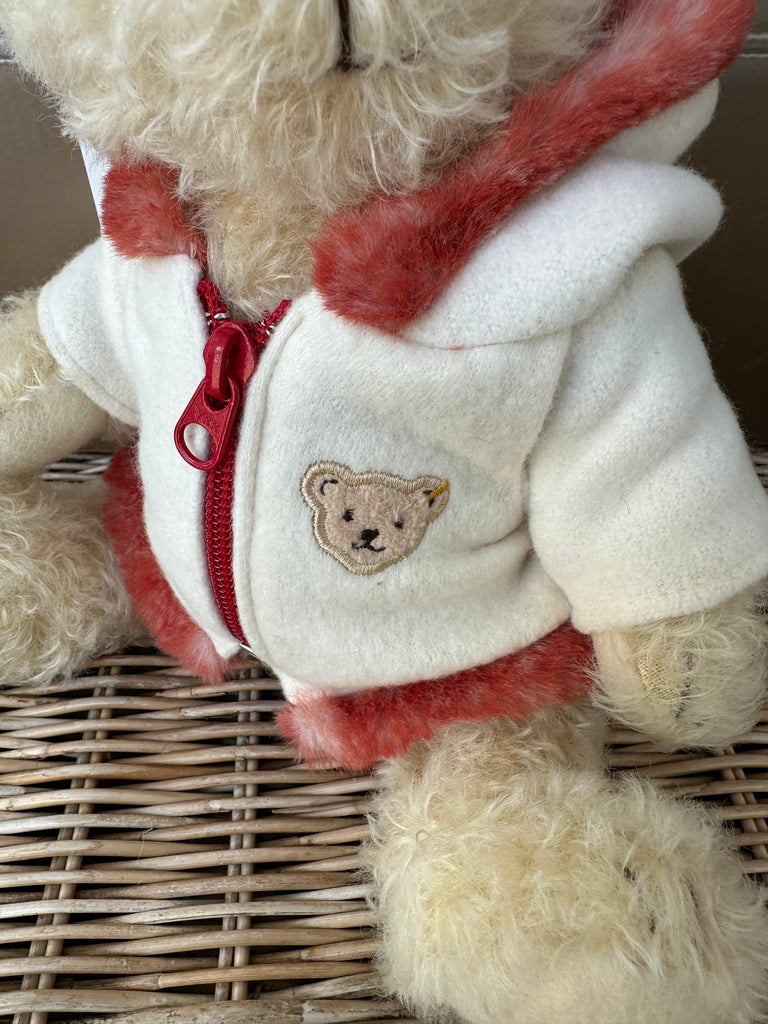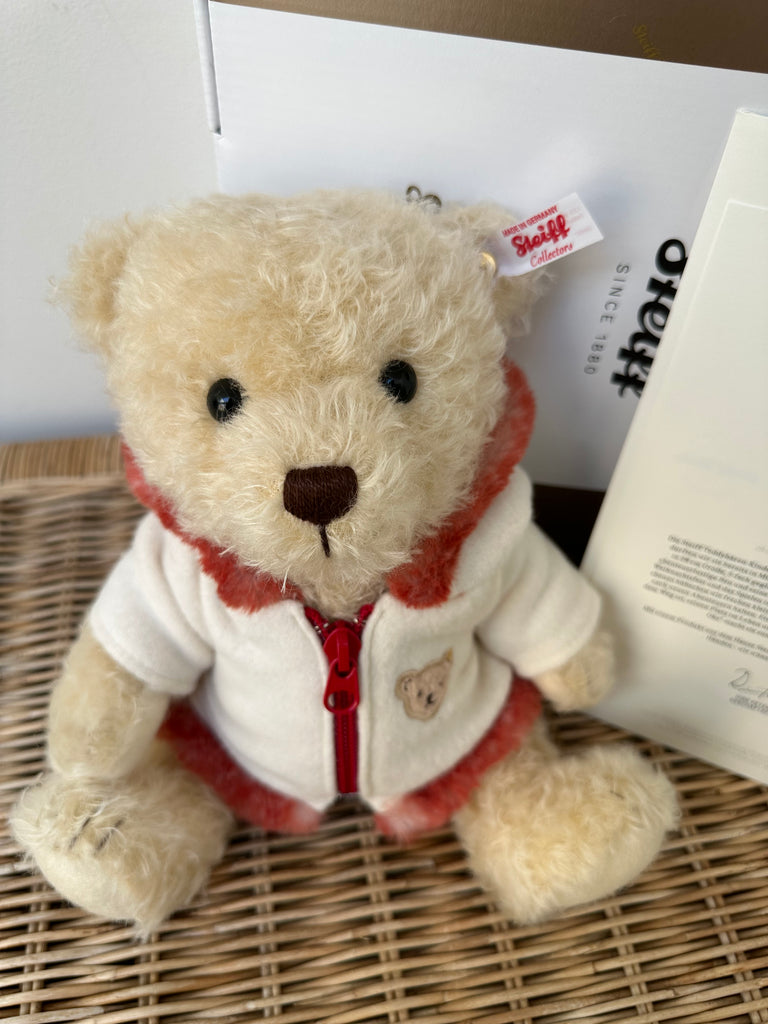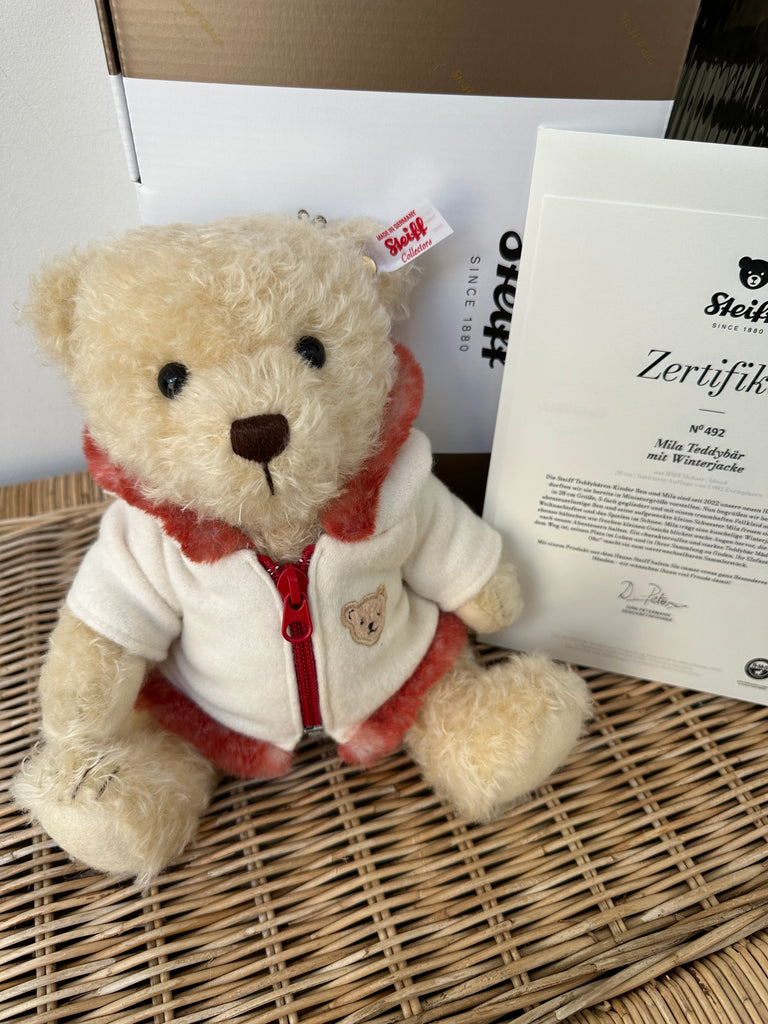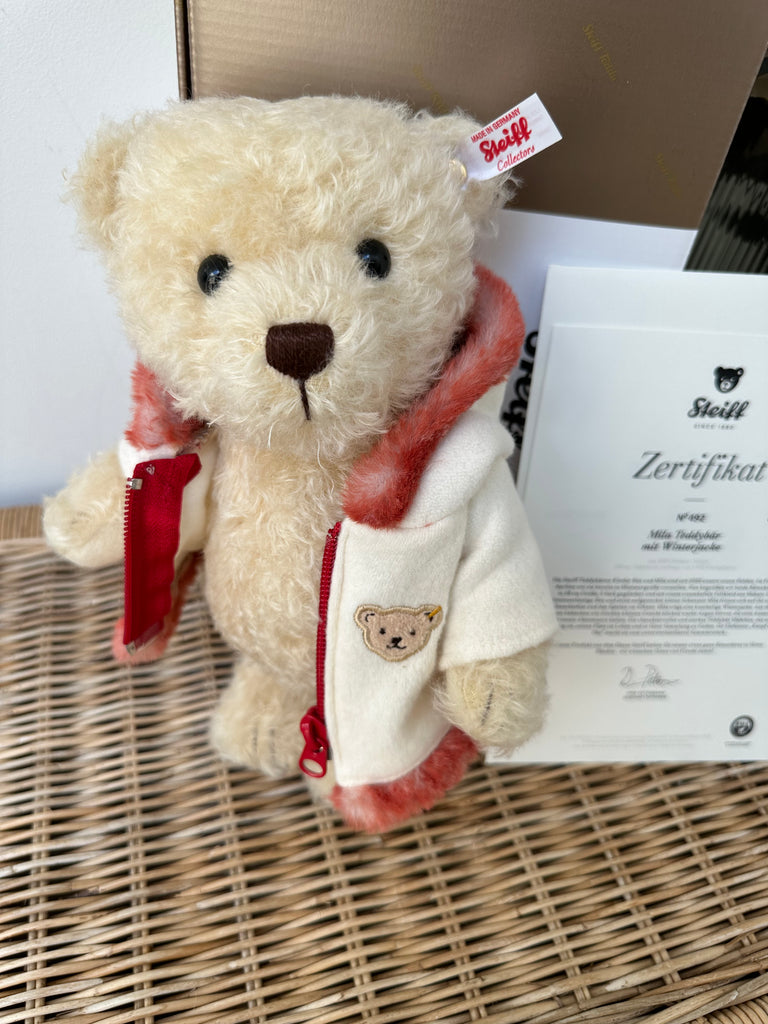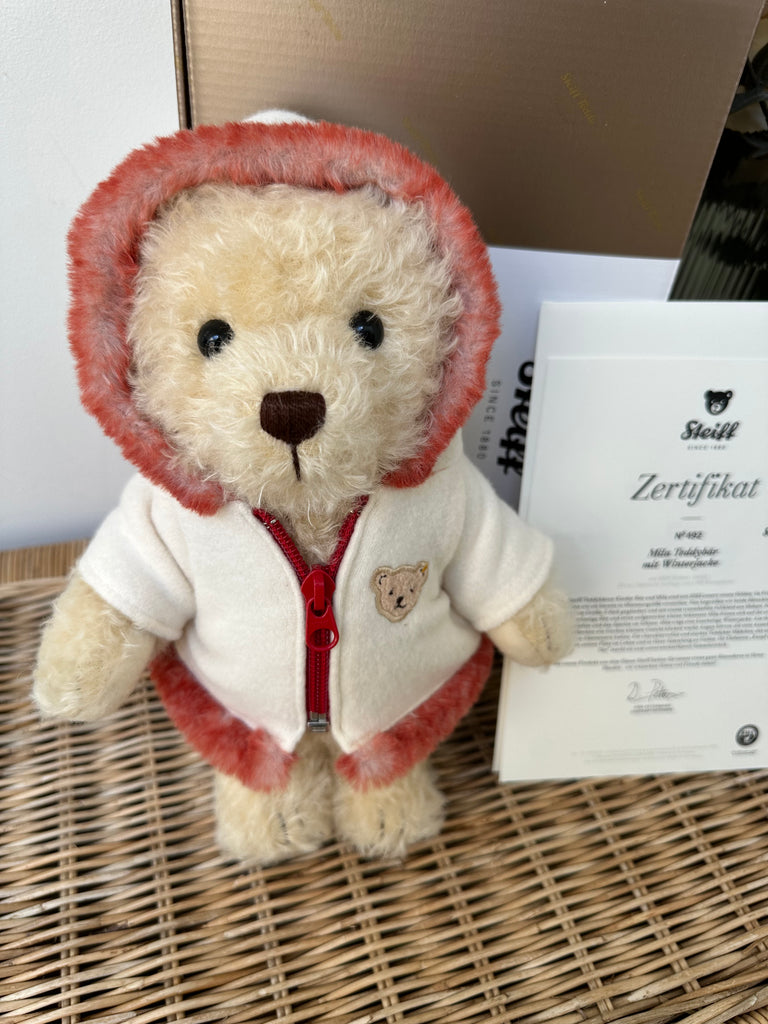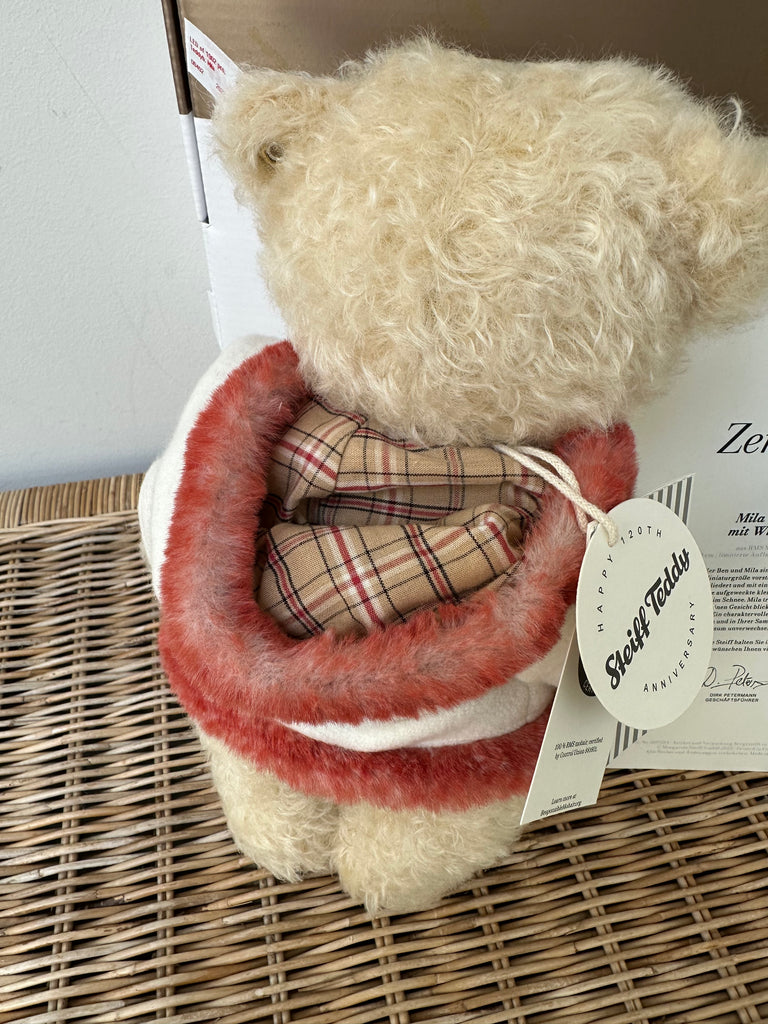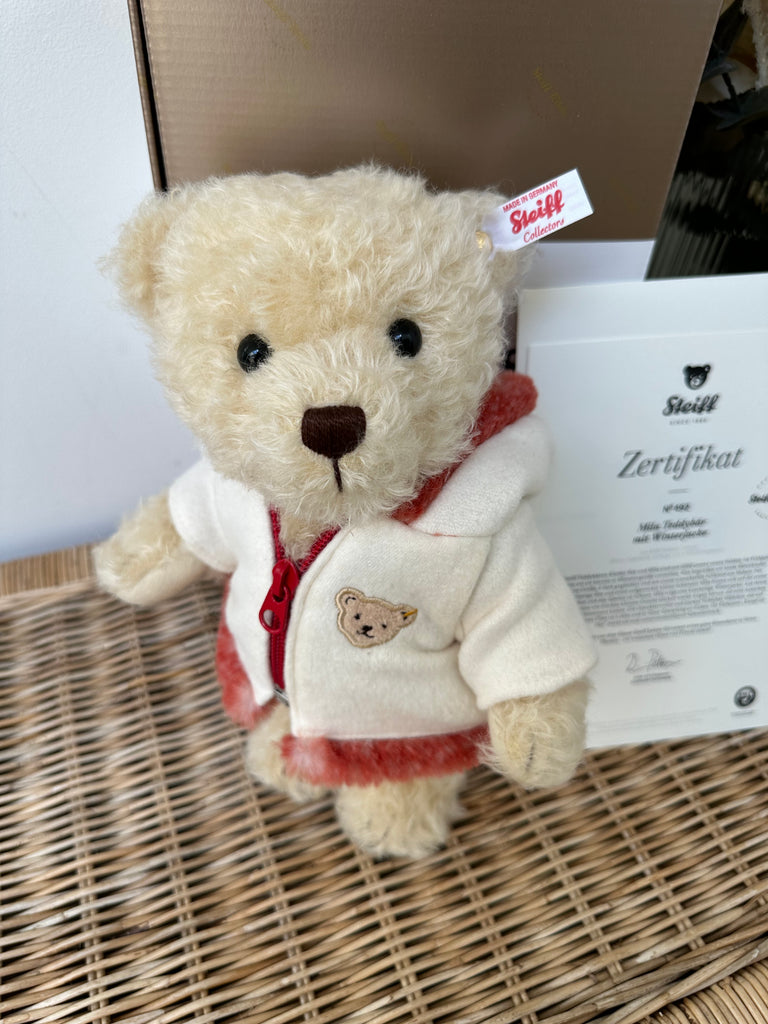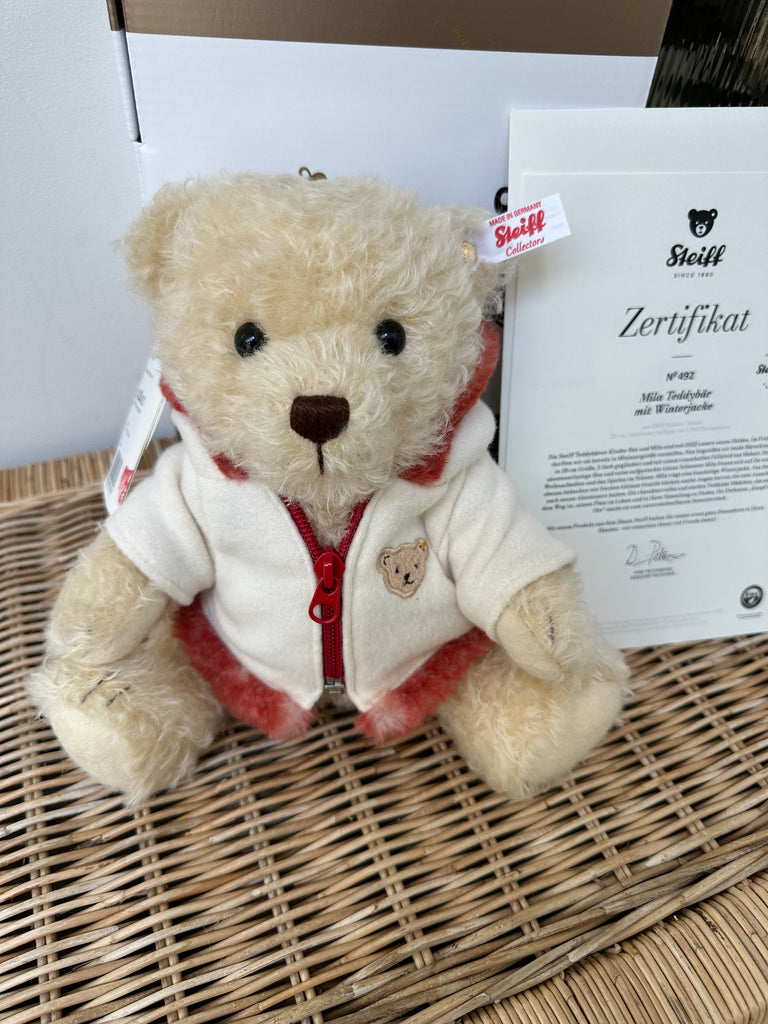 Mila Limited Edition Steiff Collectable Teddy Bear with Winter Jacket No 492
By Steiff Classics & Collectors
Milia Teddy Bear with Winter Jacket. A Limited Edition of only 1902 pieces worldwide.
Year of the Teddy Bear. 2022 New Release
The Steiff Teddy Bear children Ben & Mila were introduced in a miniature set and now for the first time they are presented individually.
Mila &  Ben ( sold separately ) are looking forward to their first Christmas.
Mila is wearing her favourite winter fleece jacket to kept her nice and warm. Mila whose fearless curiosity can often get her in a pickle is looking forward to her first Christmas playing in the snow. Steiff are certain however mischievous Mila may be she is sure to win you over.
Being a member of the Steiff Teddy Bear Family Mila has been awarded a very special gold plated elephant "button in the ear"
28cm / 5 way jointed / made of dense curly mohair, claws and nose hand garnished, dressed in a cuddly jacket made of teddy fleece with tartan and snaps, as well as a teddy head application. Finished with & gold plated " Elephant Button in the ear "
57% Mohair 43 % Cotton
Intended for adult collectors only.
---