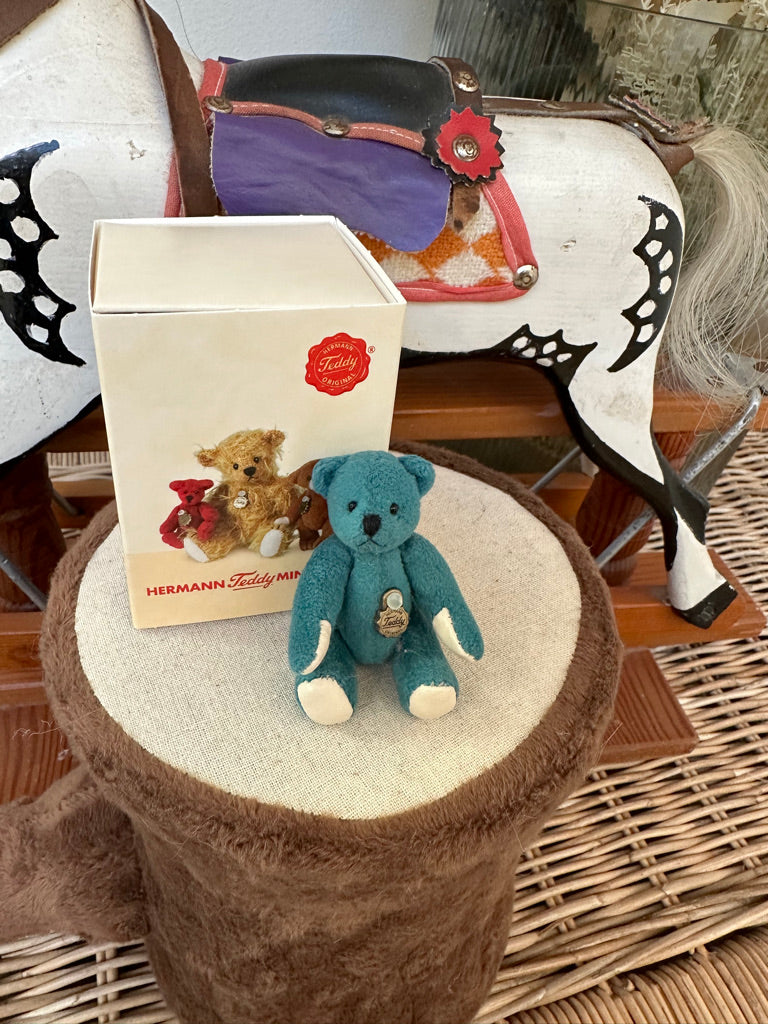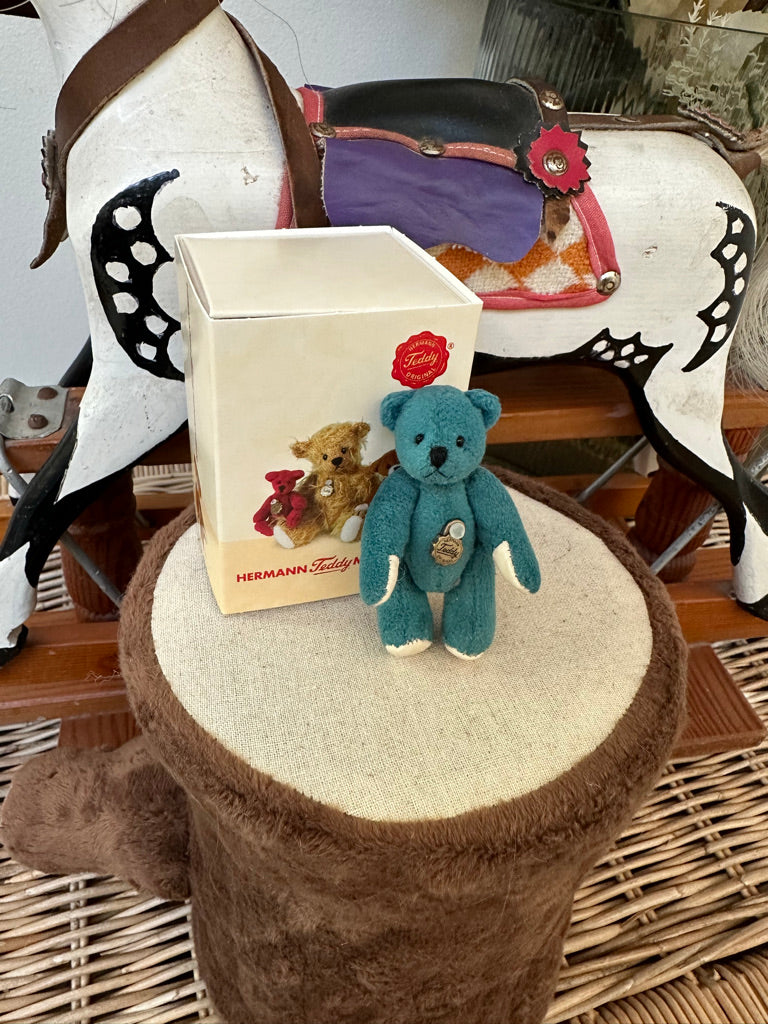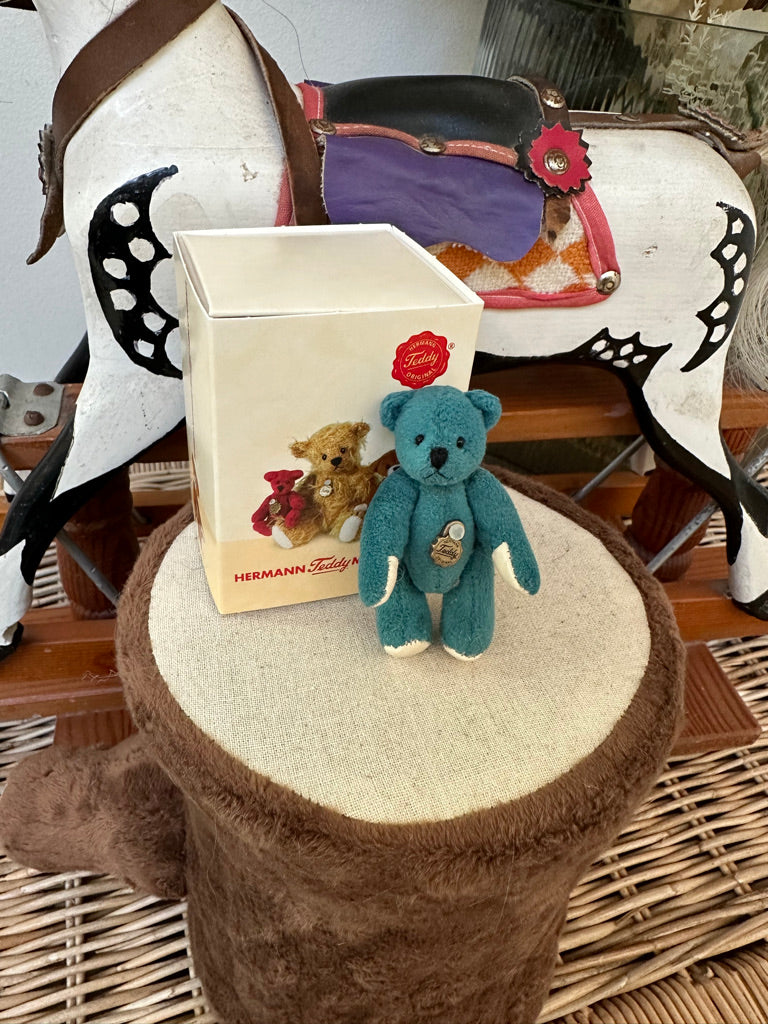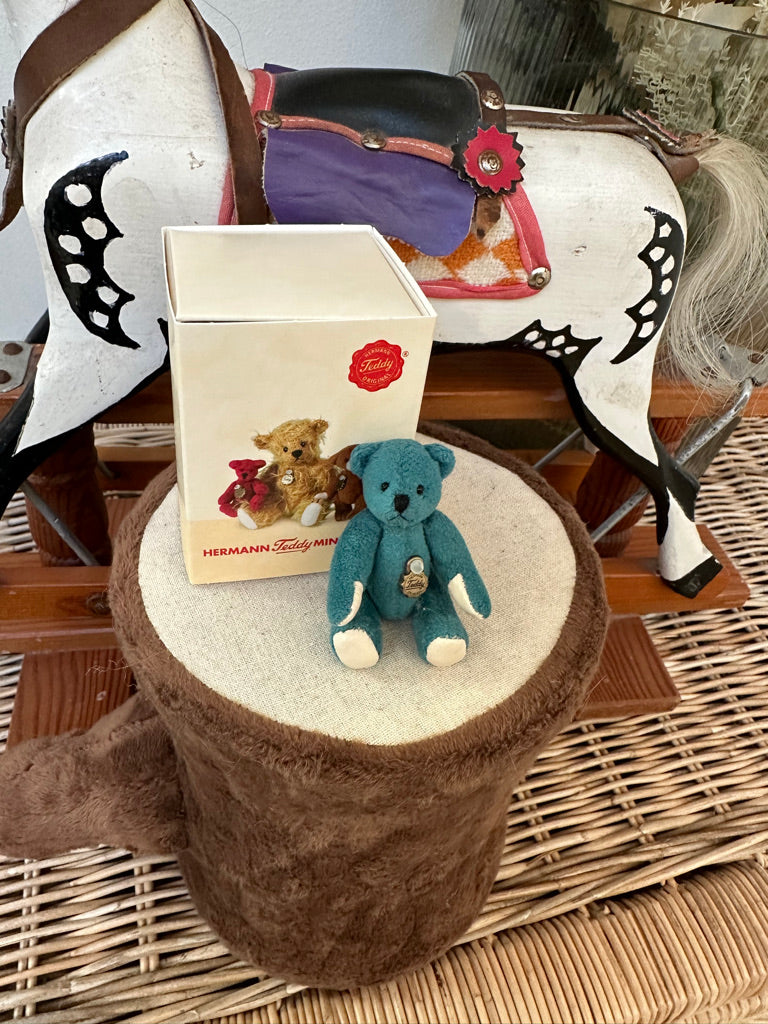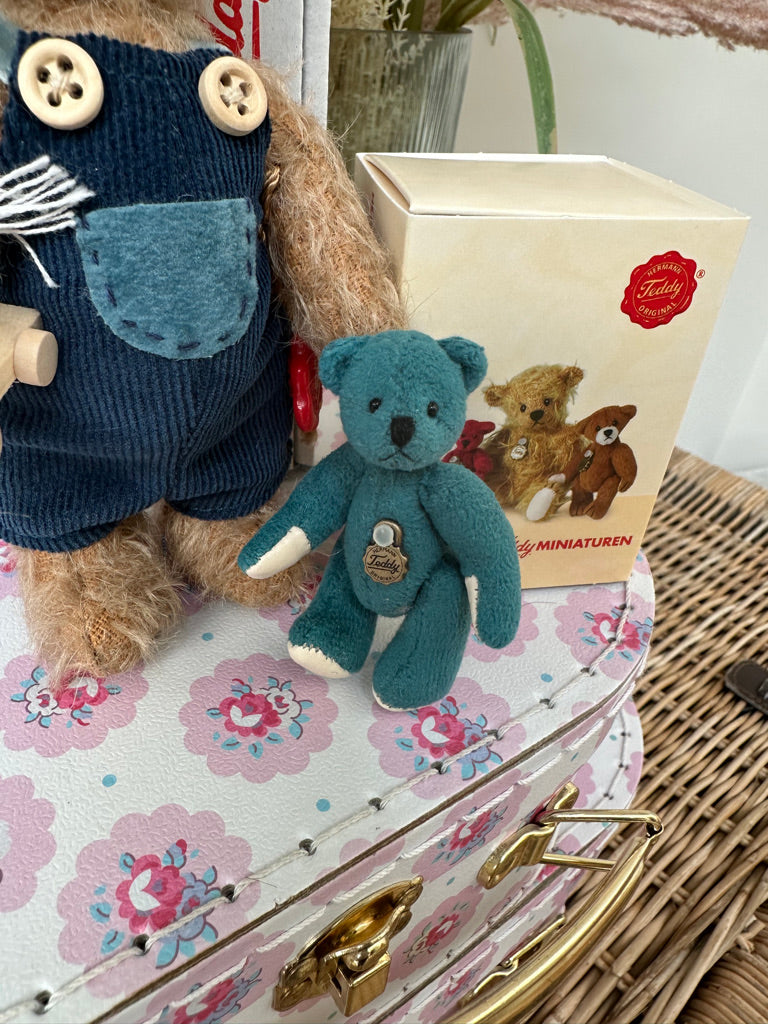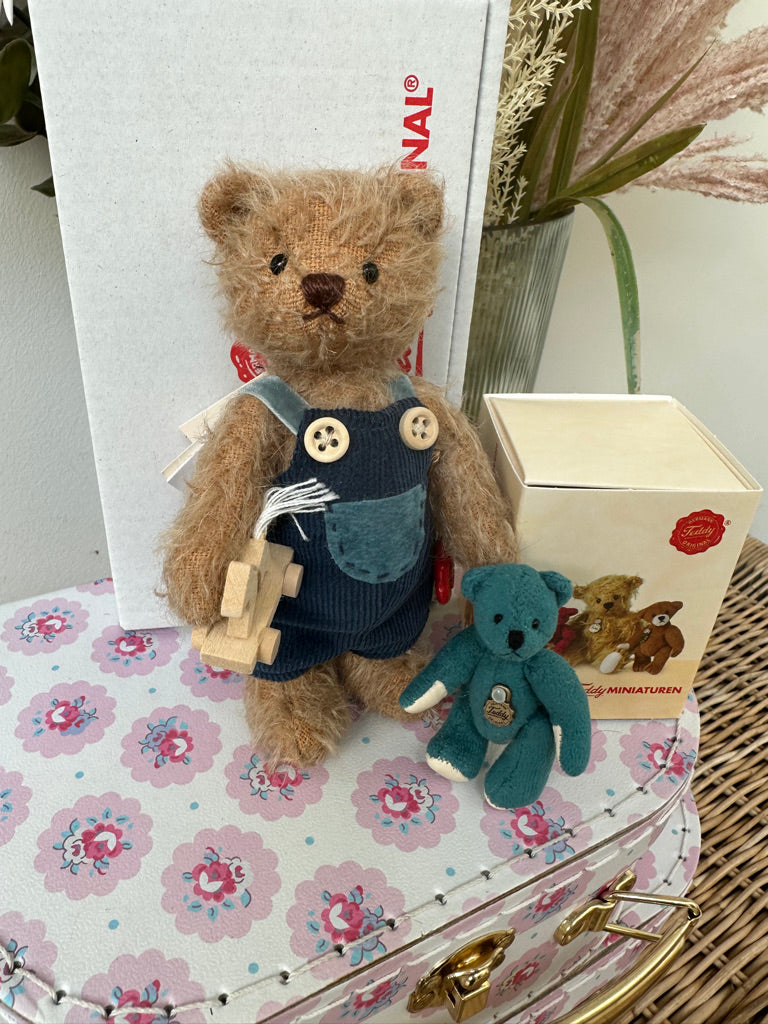 Teddy Bear Turquoise miniature Teddy Hermann Original 157557
By Hermann Teddy Original
Teddy Turquoise 6cm Hermann Teddy Original miniature Plush Bear.
Miniature perfection ! Supplied in a lovely little box this little dot is one of the smallest fully jointed bears we have seen and will make a wonderful addition to any teddy bear collection !!!
Handmade in Germany with love and great attention to detail. This adorable little bear is New and intended for adult collectors only. Larger Bear Odilio sold separately.
---